Exhibition April 12 − May 18, 2019
Alicia Quade. Paraparticular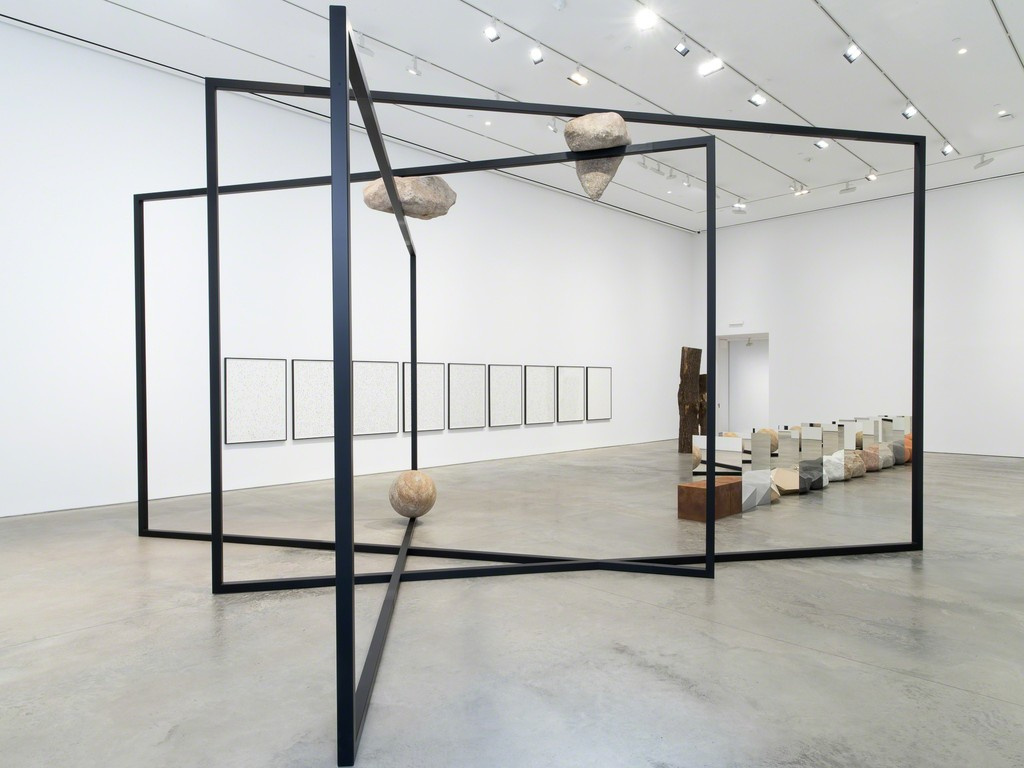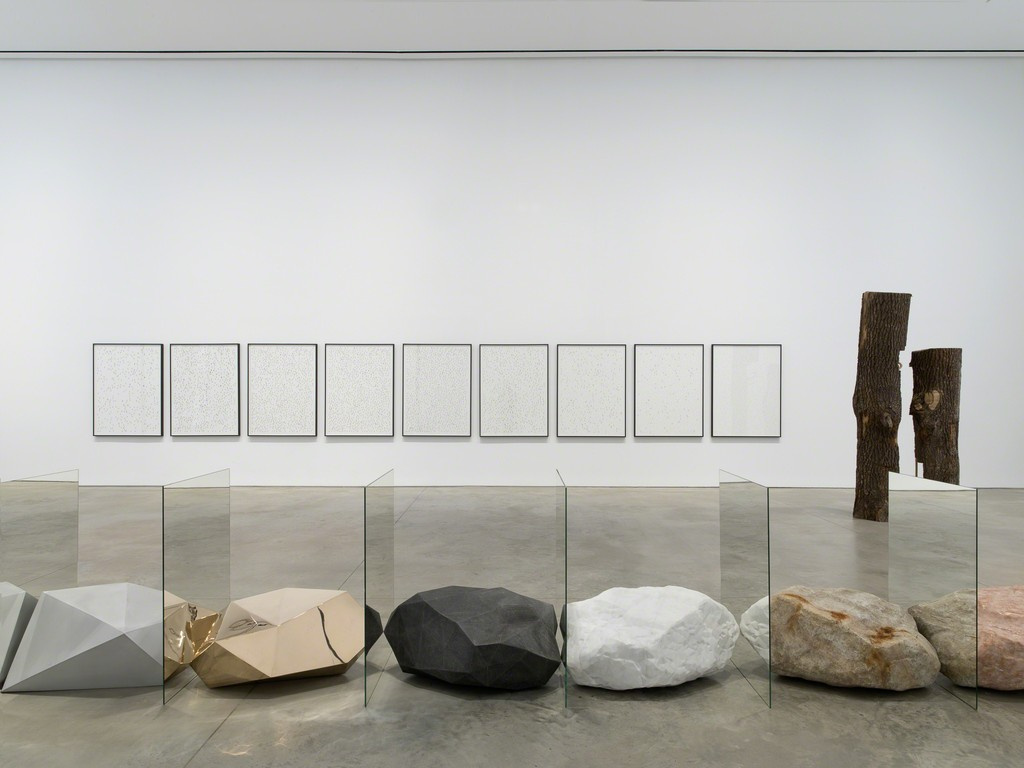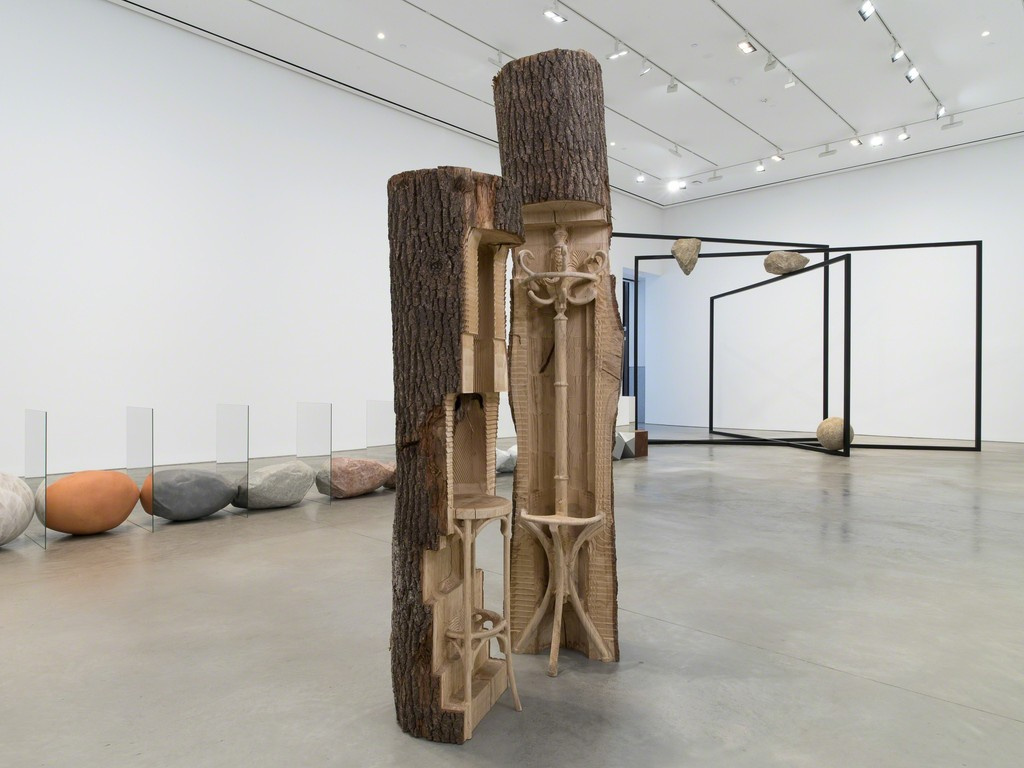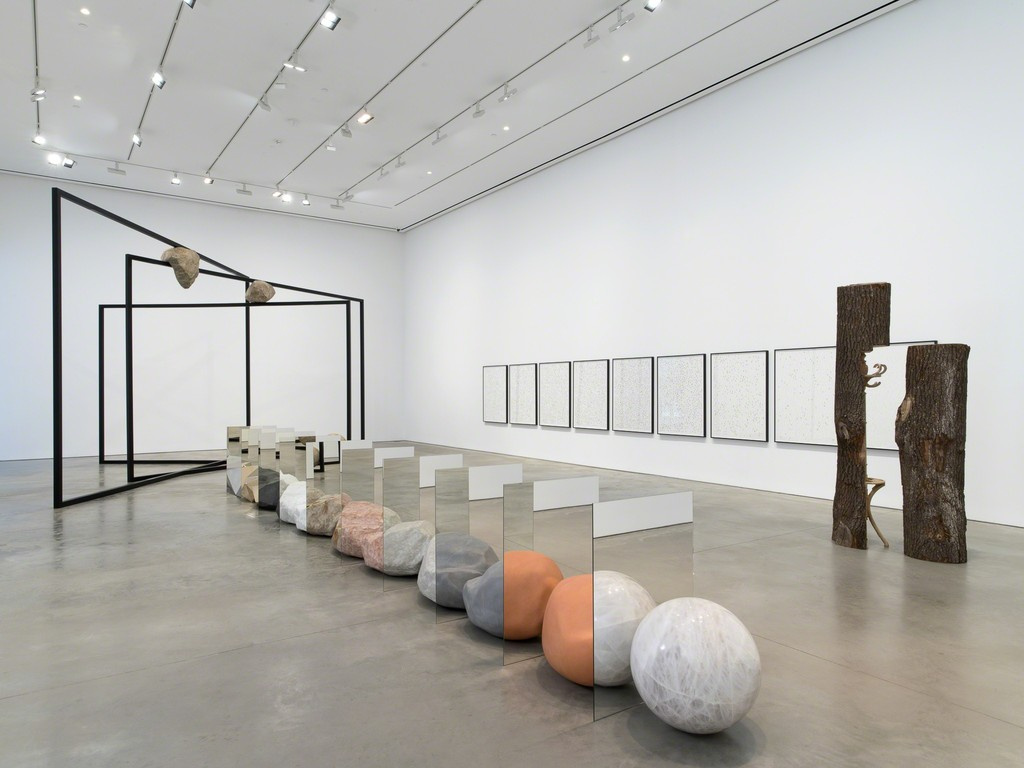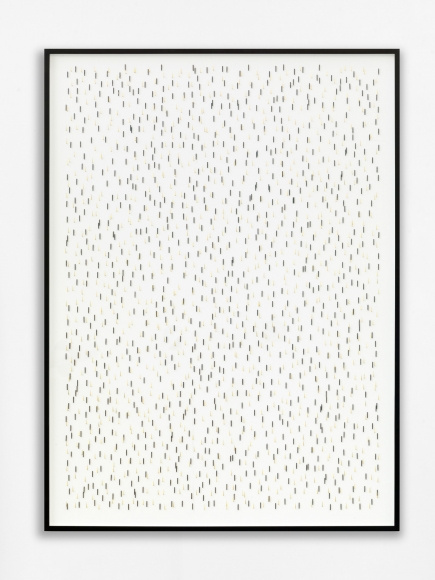 Gallery 303 presents an exhibition
"Alicia Quadu. ParaParticular"
. This is the second exhibition of the Berlin artist in this gallery.
Alicia Kwade (born in Katowice, Poland in 1979) lives and works in Berlin.
Working with concepts of nature, science, philosophy, and perception, Quade has become known for its ability to question and sublimate natural phenomena, challenging our most basic logical assumptions. Her work uses nature as a tool for exploring feelings and awareness, opening up cracks in which we can rethink the world around us, as well as our place in it.
The centerpiece of the exhibition is MatterMotion (2019), a free-standing sculpture of interwoven steel frames weighted with three stones. If you look closely, it becomes obvious that this is the same stone, repeatedly appearing as a copy of itself in various forms and, therefore, in different conditions.
The mixed work of nine parts under the general title "Rain" (0 minutes - 17 minutes / 0 cm - 100 cm) (2019) takes the meteorological method for measuring precipitation in time as a starting point, in terms of accumulation per square meter.
Kwade's decaying realities are promoted through her manipulation of nature and science in Trans-For-Men 11 (Fibonacci) "(2019). The work contains eleven stone states located along the floor, with the original form in the center. Starting from this prototype boulder, keeping the same volume in each element, on one side of the row the stones continuously decrease to a cube, and on the other side there is a constant increase in data in the direction of the improved sphere. The Fibonacci sequence determines the exact shape of each phase, the updated Golden Ratio.
Based on the materials of the official site
Galleries 303
.