Exhibition August 1 − September 15, 2019
Exhibition "Masters of Modern Graphics"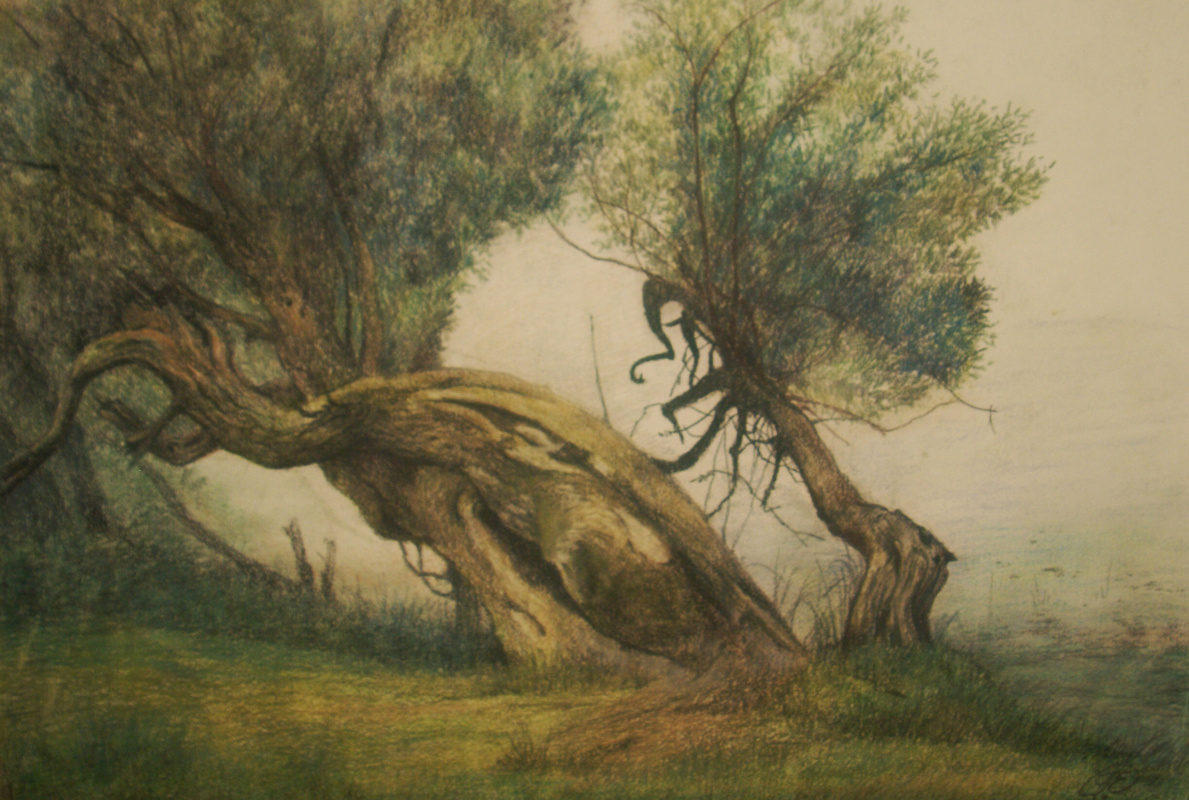 From August 1 to September 15, the exhibition "Masters of Contemporary Graphics" will be held at the Museum and Exhibition Complex of the School of Watercolor by Sergey Andriyaka.

The exhibition presents about 60 graphic works of artists A.D. Shmarinova, S.G. Gonkova, V.Yu. Grafova, P.S. Lyubaeva, E.A. Golomazovoy, E.V. Danilina, MD Kostovoj, V.A. Izotova, D.V. Leonova. Works are made in the technique of watercolor, acrylic, etching and pastels. The exposition has a significant genre diversity - it is a landscape, portrait, book illustration, battle scenes and genre scenes.

The exhibition opens with a series of illustrations (color etching) by the People's Artist of the Russian Federation, the famous book master A.D. Shmarinov to the poem "The Word of Igor's Regiment". The accuracy and sophistication of the graphic language of the works of Alexei Dementievich are associated with a poetic understanding of Russian history.

No less interesting are the illustrations created by S.G. Gonkov. The teacher of the Academy of watercolor and fine arts of Sergei Andriyaka, he is known as one of the most sought-after artists of the book today. The epoch of Fernand Magellan, the events of the heroic, difficult round-the-world voyage found in the artist's illustrations (a graduate of the Moscow State Institute of Arts and Technology named after VI Surikov) was a talented embodiment.

Among the exhibitors, we note Peter Lyubayev - an artist, designer, book illustrator. He graduated with honors from the painting department of the Moscow State Academic Art Institute named after V.I. Surikov. The exhibition contains illustrations of the artist to the book of Jack London "White Fang", pictures of the Great Patriotic War, architectural landscapes, among which stands out the pearl of the Vologda region - Ferapontov Monastery.

Ekaterina Golomazova graduated from the Moscow State Academy of Arts and Architecture in 2009 IN AND. Surikov specialty graphic artist (art books). The exposition contains illustrations to the play by E.L. Schwartz "Ordinary Miracle", landscape works in the technique of etching, views of Venice, made in the technique of pastels.

Among the authors, Milena Kostova and Varvara Izotov, graduates of the Moscow State Academic Art Institute named after IN AND. Surikov. V. Izotov is represented by a series of works in the techniques of silk-screen printing and "MESSINA" linocut on the famous 1908 earthquake in Italy. The works of M. Kostovoj can be found in the "Bulgaria" series of etchings.