Exhibition January 16 − March 28
Alexander Kosolapov. "DTM" (Duchamp, Tatlin, Malevich)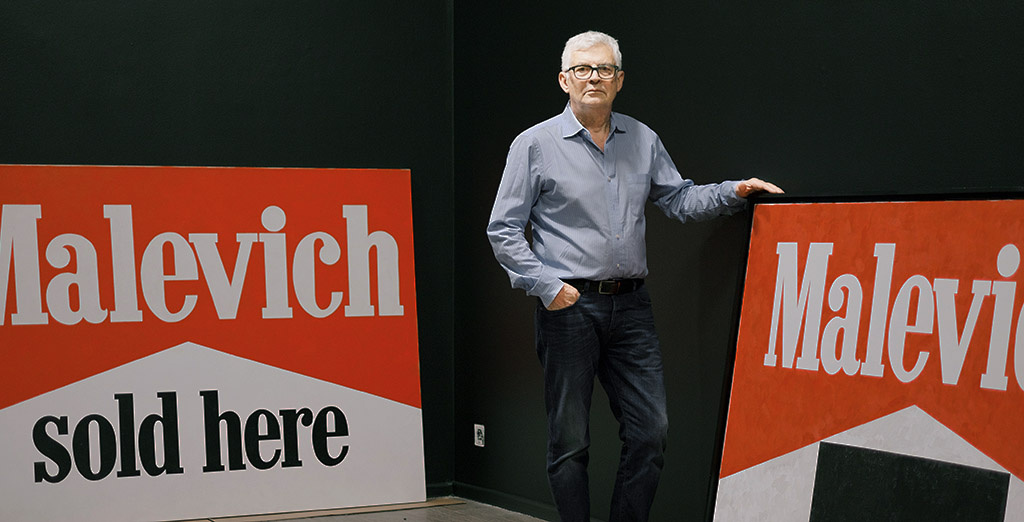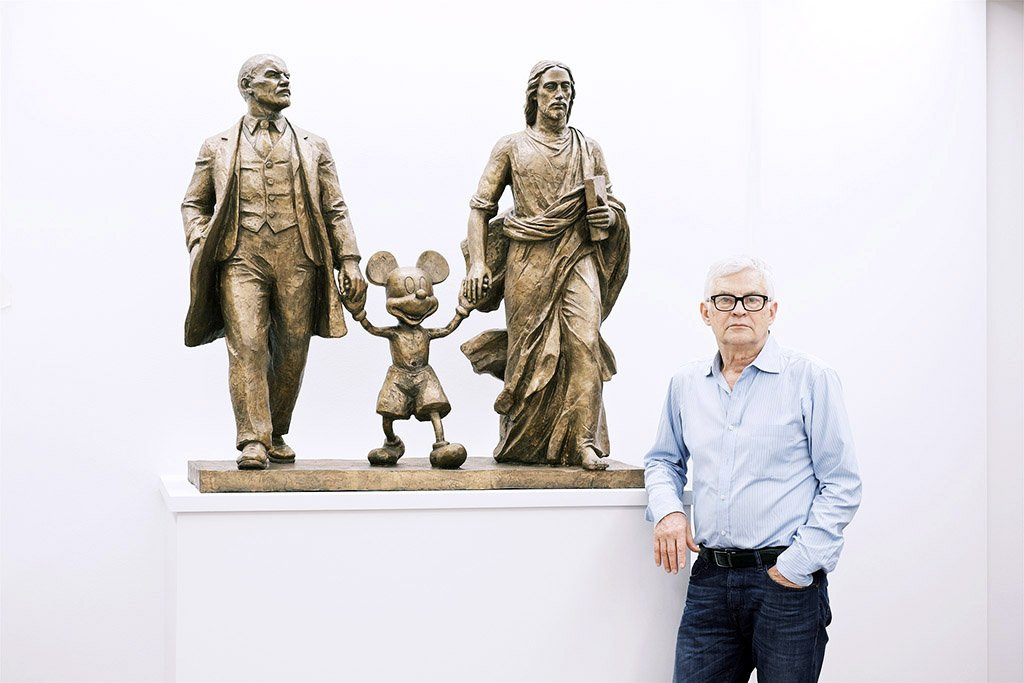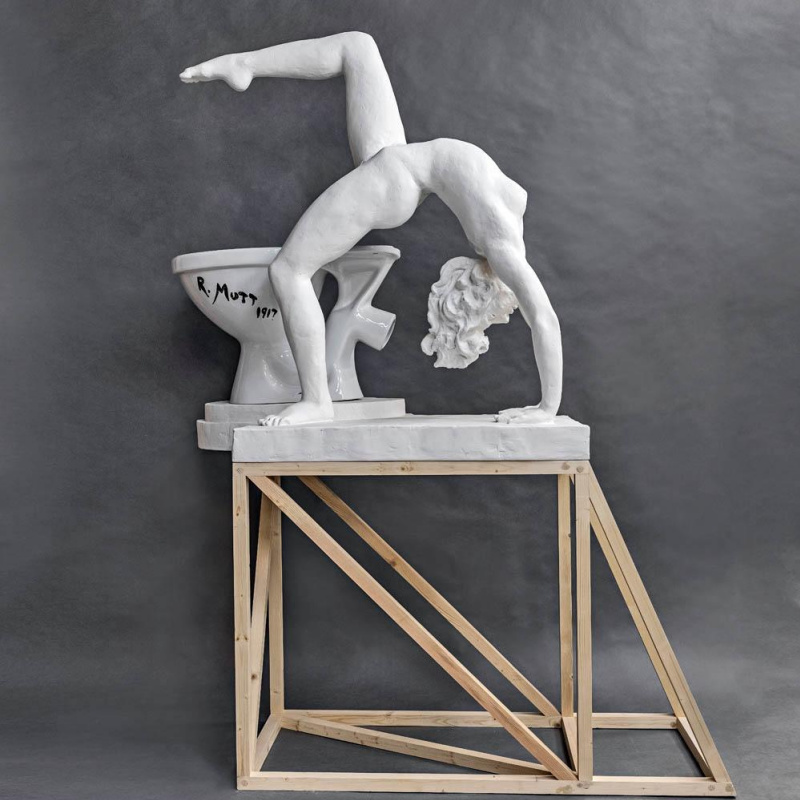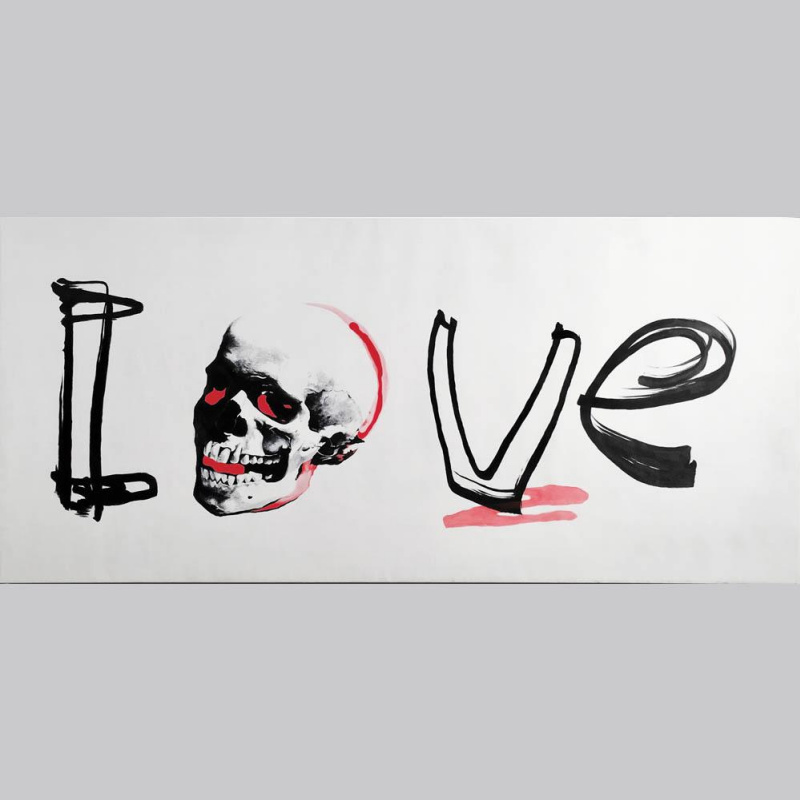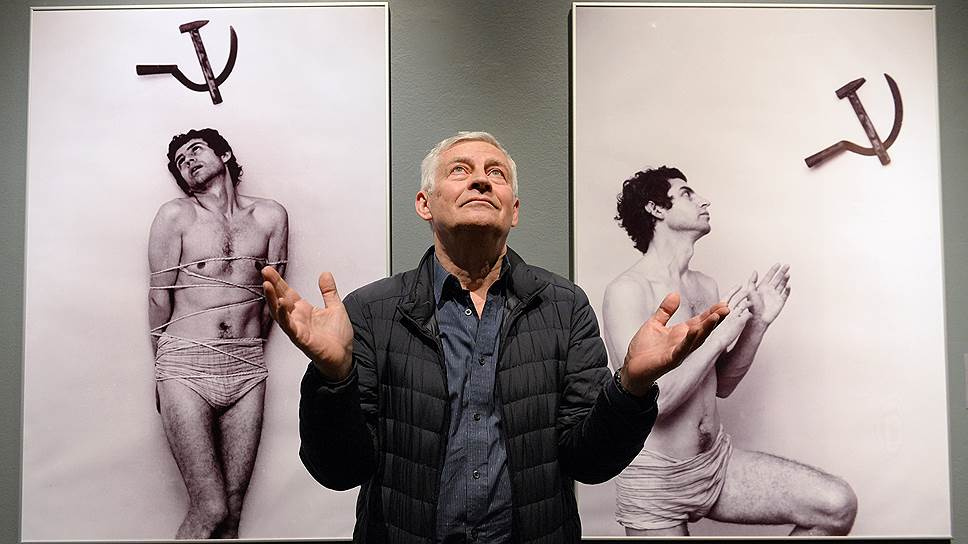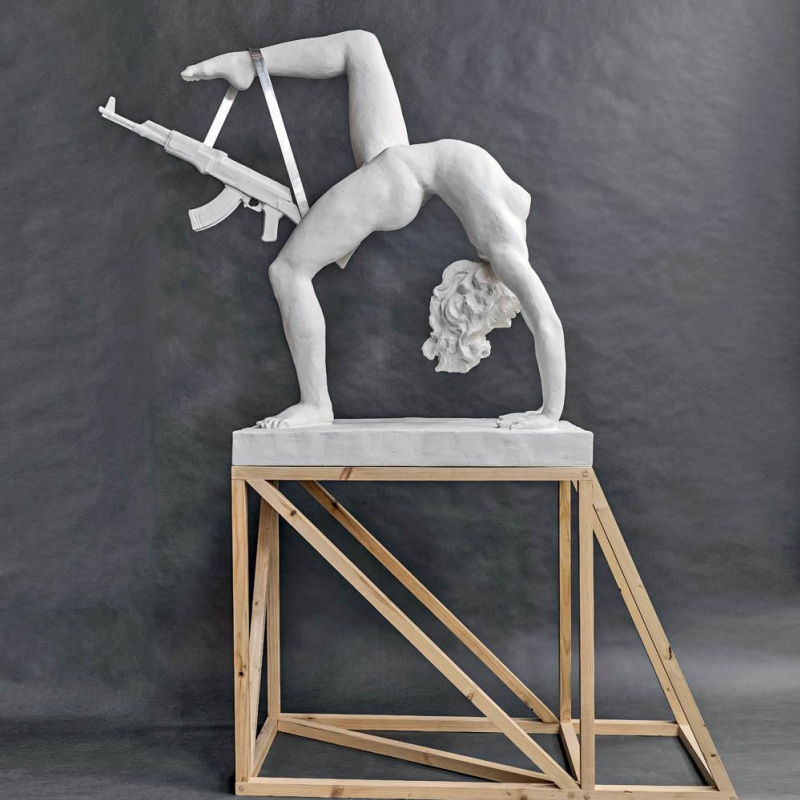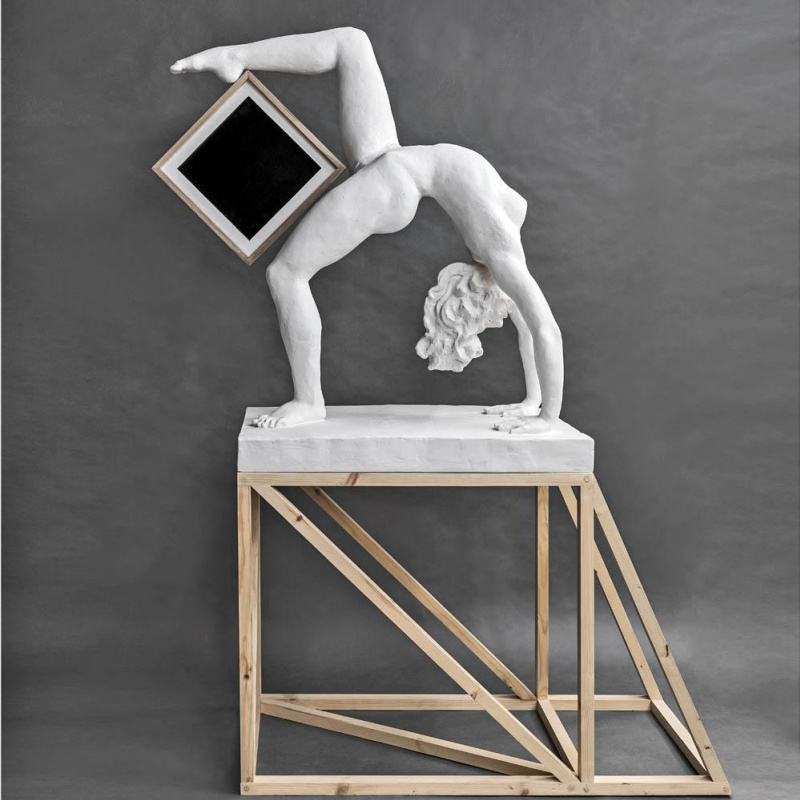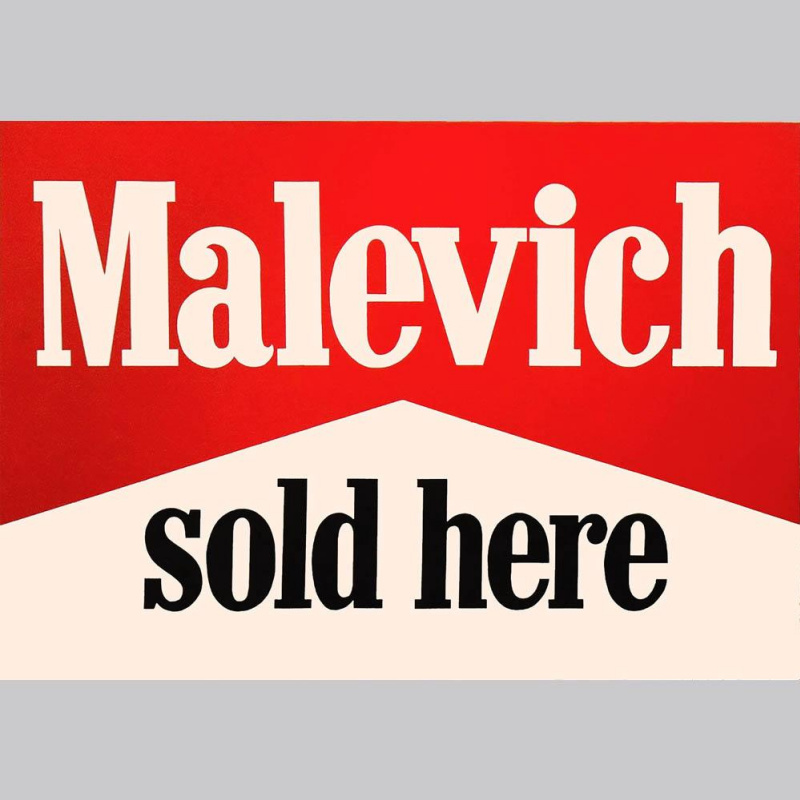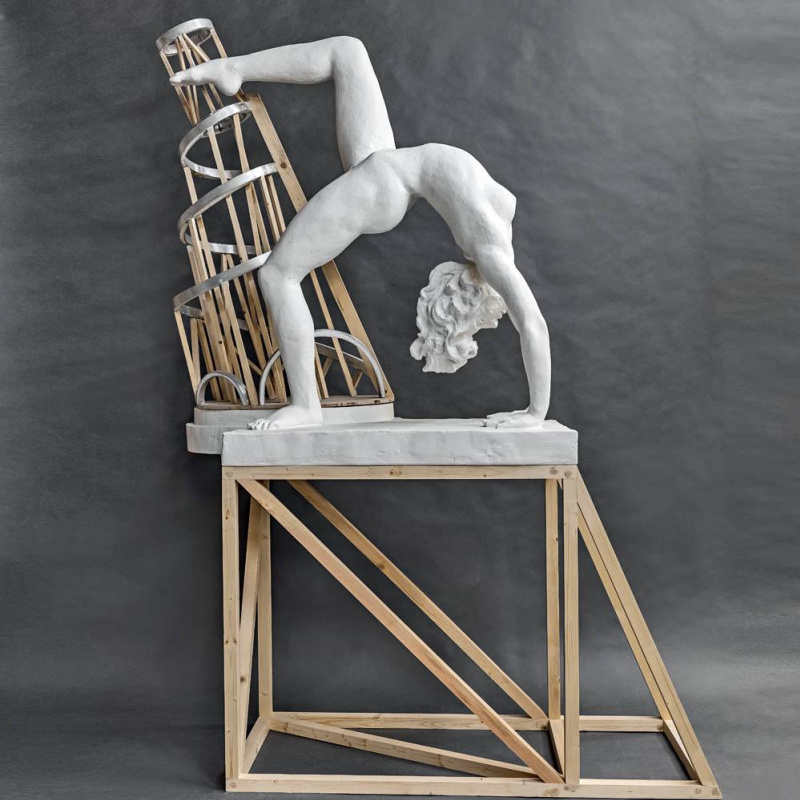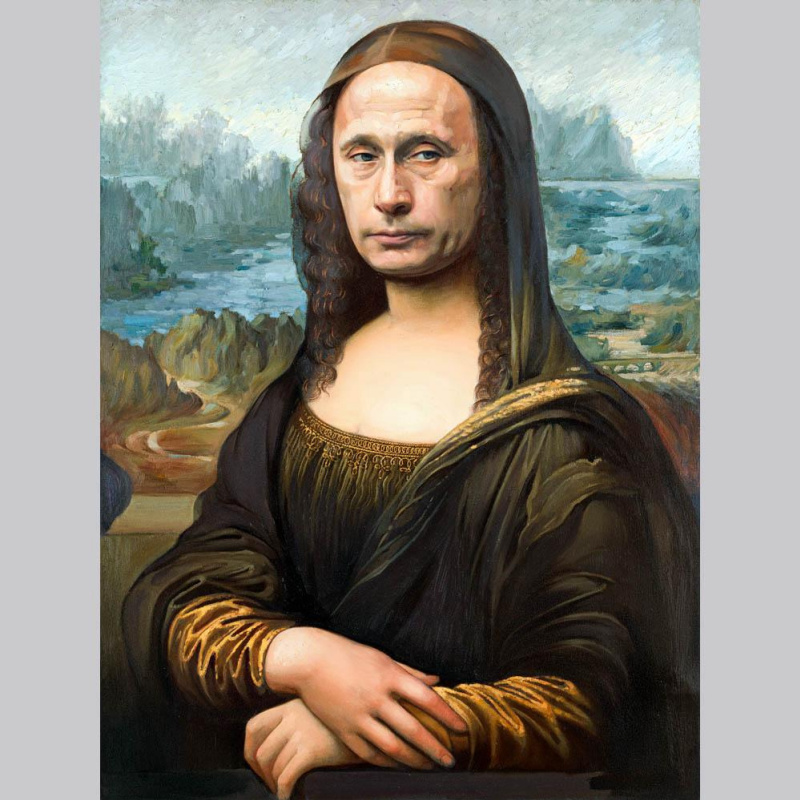 Art space CUBE (Cube) and Syntax Gallery present a new solo exhibition
"DTM" (Duchamp, Tatlin, Malevich)
the pioneer of sots art Alexander Kosolapov.
In the works presented at the exhibition, the master, in his own way, disposes of the heritage of the avant-garde, Dadaism (dada is a wooden horse), pop art, and the Renaissance. In his paintings, the artist "moves" three letters-memes-signs, like chess pieces on a board. This is the Tower of the III International V.E. Tatlin (a utopian project of a grandiose building, developed in 1919-1920), Malevich's Black Square and Fountain. R. Mutt "by Duchamp (considered the world's first piece of conceptual art). Three art objects, together with a Kalashnikov assault rifle, are presented as gymnastic apparatus for the "collective body" of athletes Leni Riefenstahl (Helene Berta Amalie Riefenstahl), Soviet athletes and avant-garde "artifacts": toys, souvenirs, symbols. The "female fig leaf" by Marcel Duchamp, interpreted by Alexander Kosolapov, looks like plaster sculptures in the format of "construction and destruction" on a chessboard.
Alexander Kosolapov turns to different artistic languages and techniques (pop art, ready-made, socialist realism), "bringing together opposite iconographic symbols of the two polar systems." He is considered perhaps the most empathetic of the "Sotsartists" director of combinations of various historical artifacts.
The great artist had 15 personal exhibitions in the period 1974-2017 and participated in many group exhibitions in the USSR, Russia, Europe, Great Britain, Australia, USA and other countries. His works are in the collections of famous museums: The State Russian Museum (St. Petersburg), The State Tretyakov Gallery (Moscow), Museum Of Modern Art, MOMA (New York), The New Museum of Contemporary Art (New York), New York Public Library (New York), Kupferstift Kabinet (Berlin), Albertina (Wien), Chase Manhattan Bank (New York), National Jewish Museum (Washington), Solomon R. Guggenheim Museum (New York), Museum Moderner Kunst (Passau), Wihlhelm- Hack-Museum (Ludwigshafen), Moderna Galerija (Ljubljana, Slovenia).
Based on the materials of the portal
VISIT-CITY.COM
.