Exhibition April 13 − May 16
Raphael Megal. Room of riddles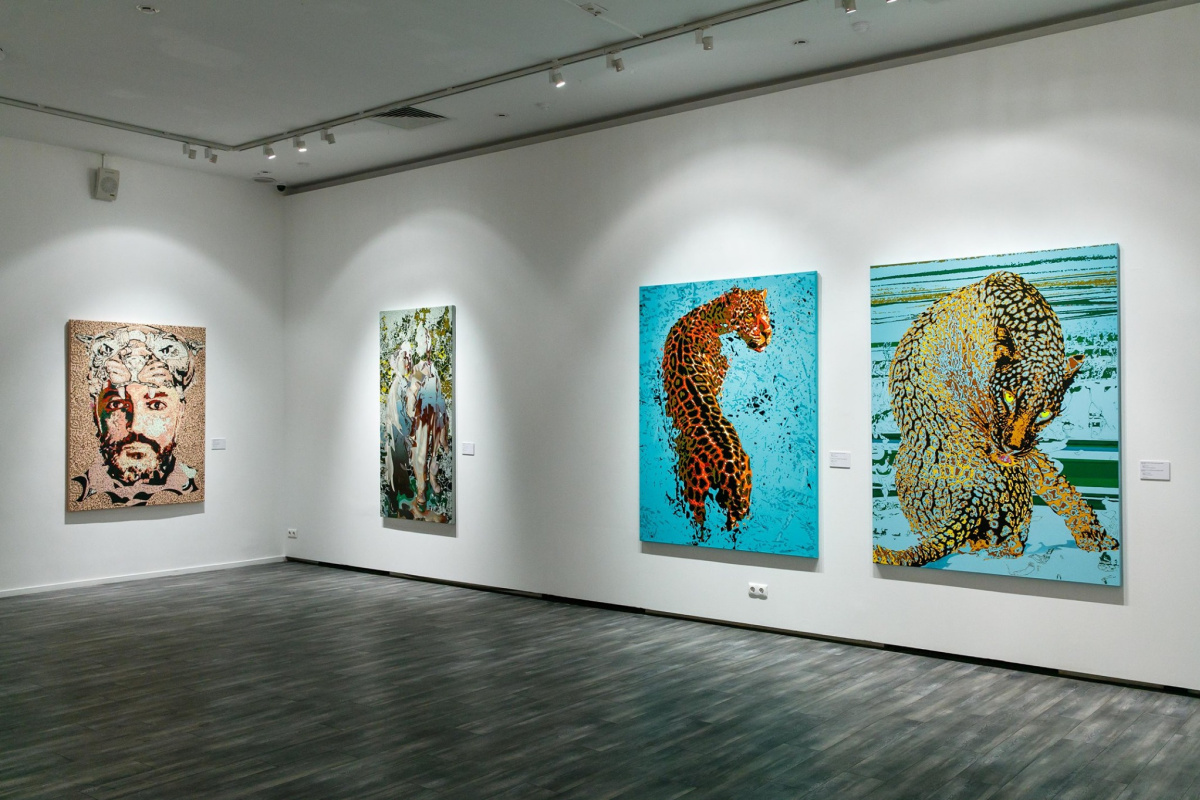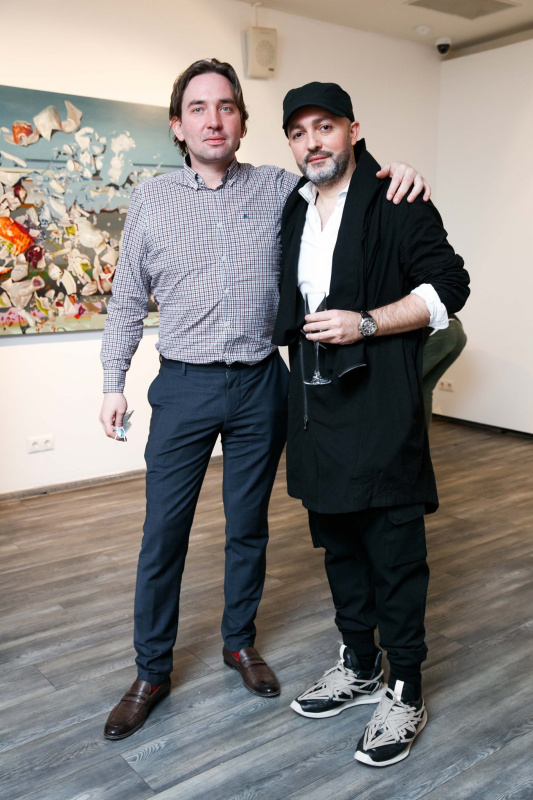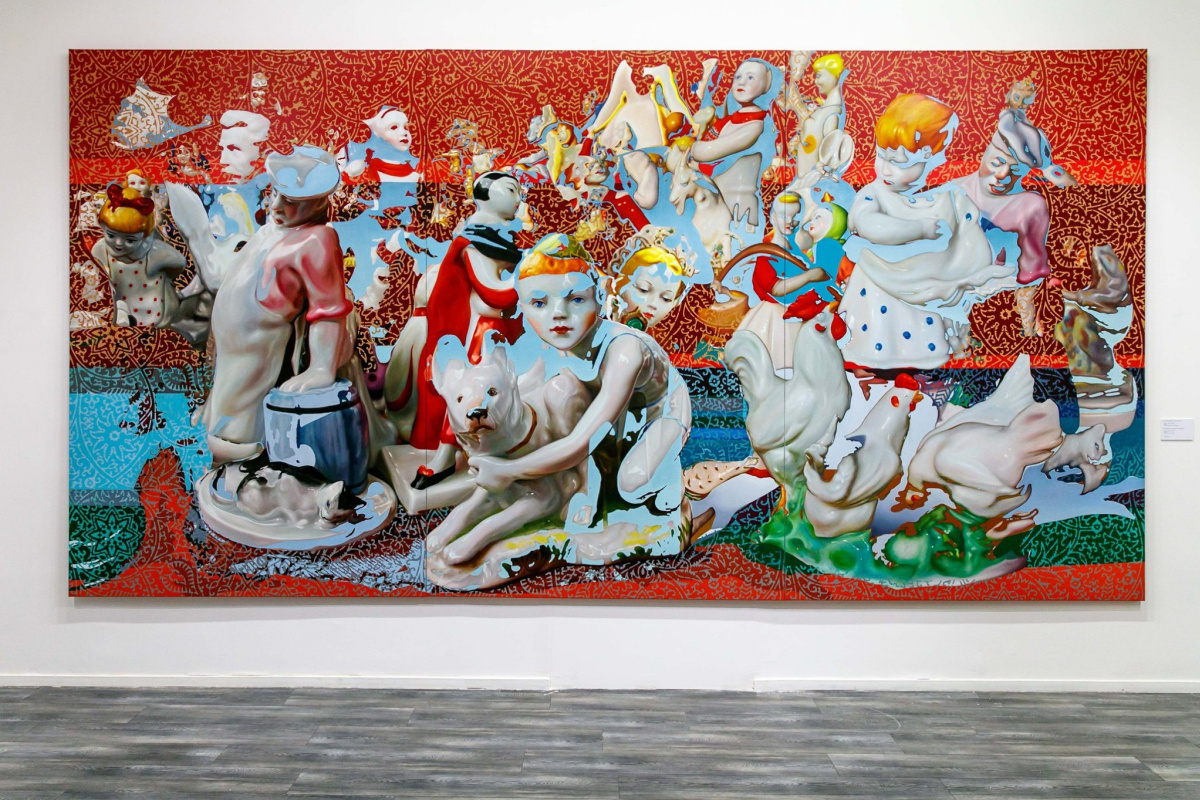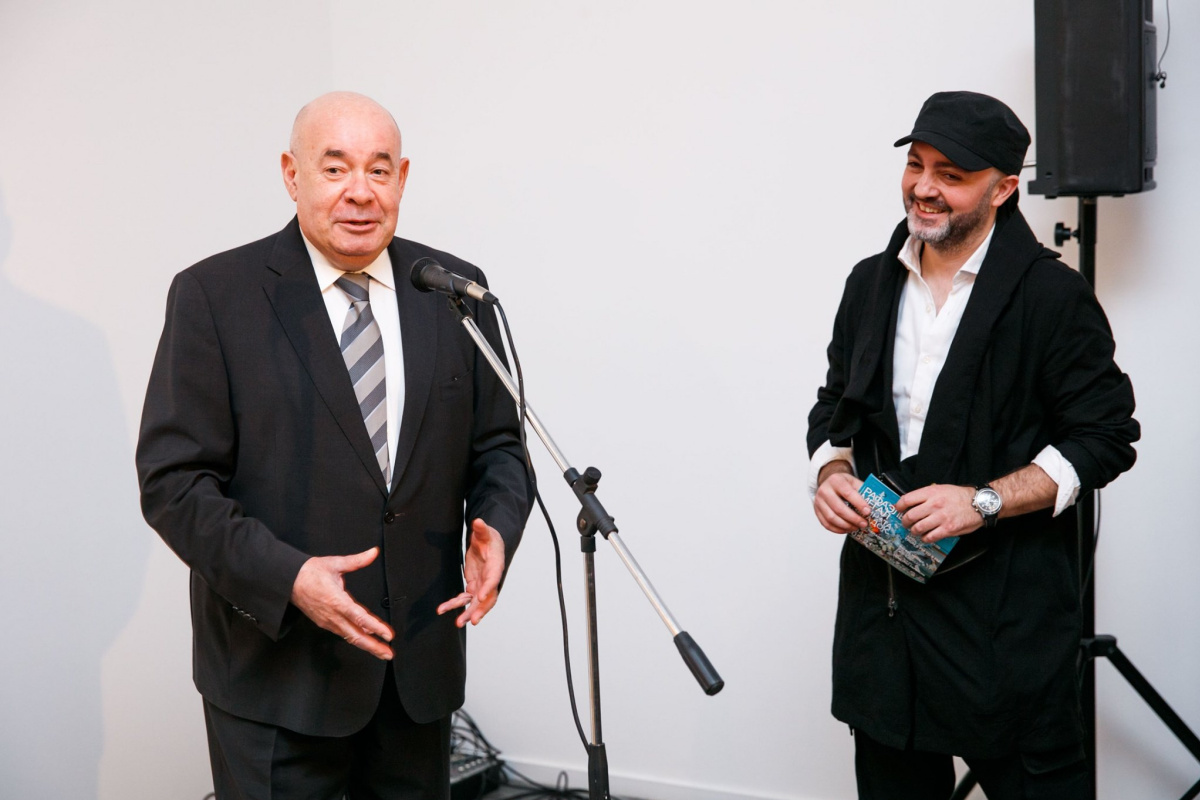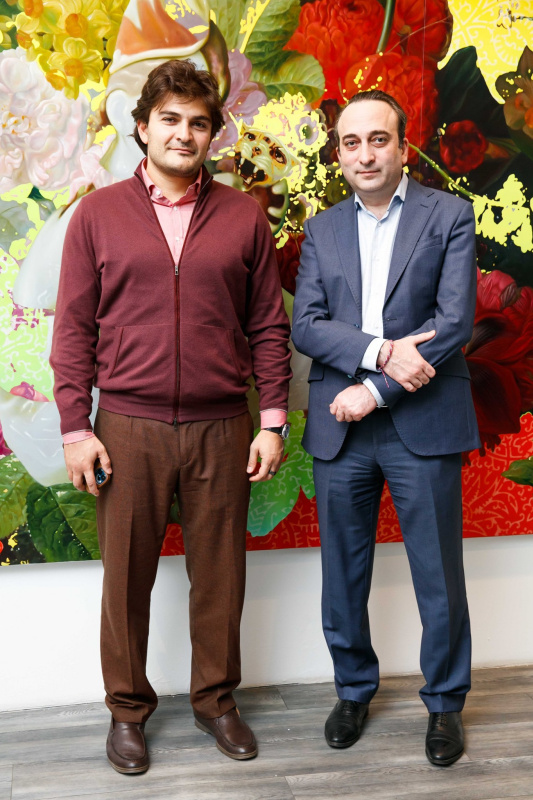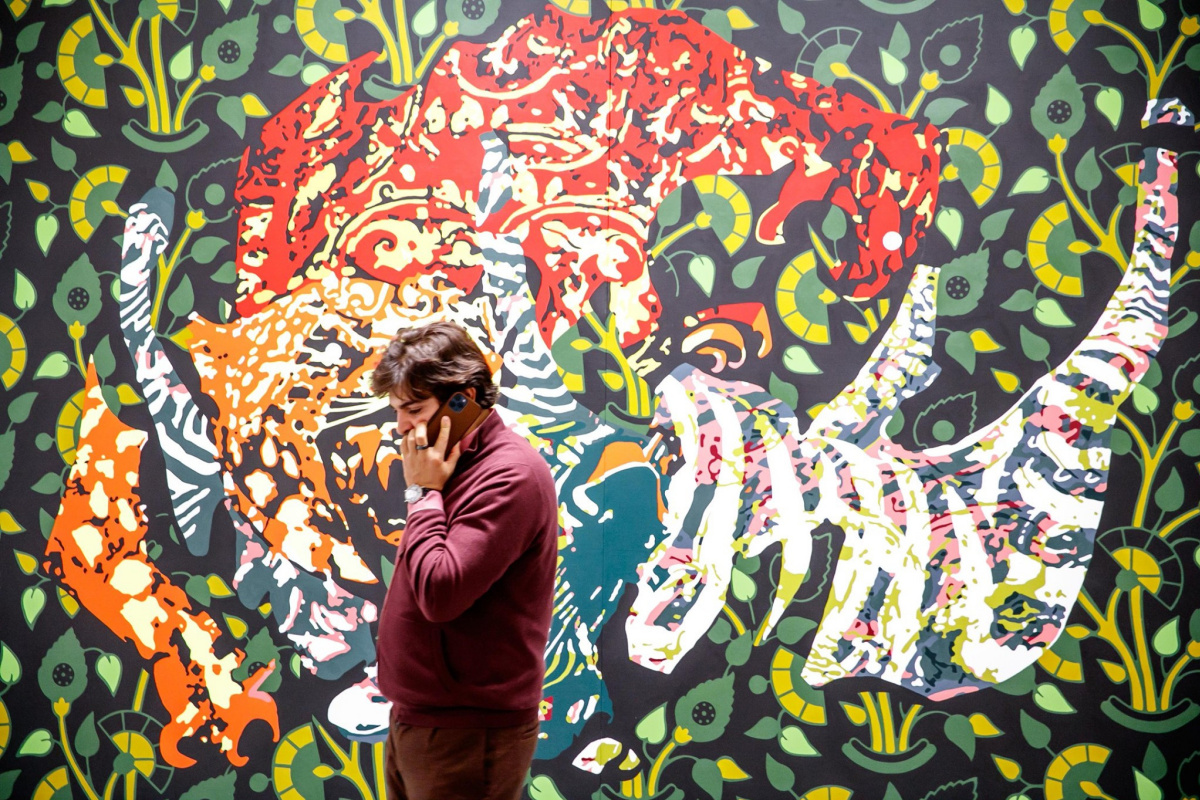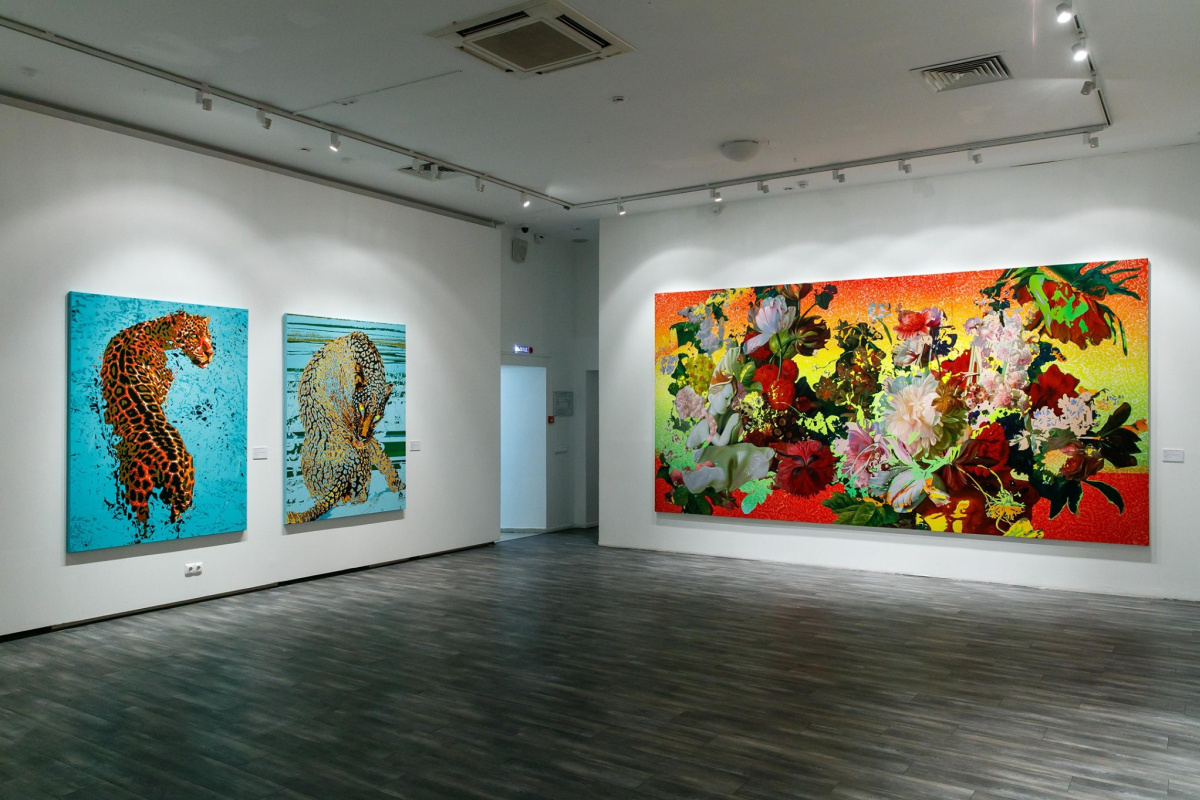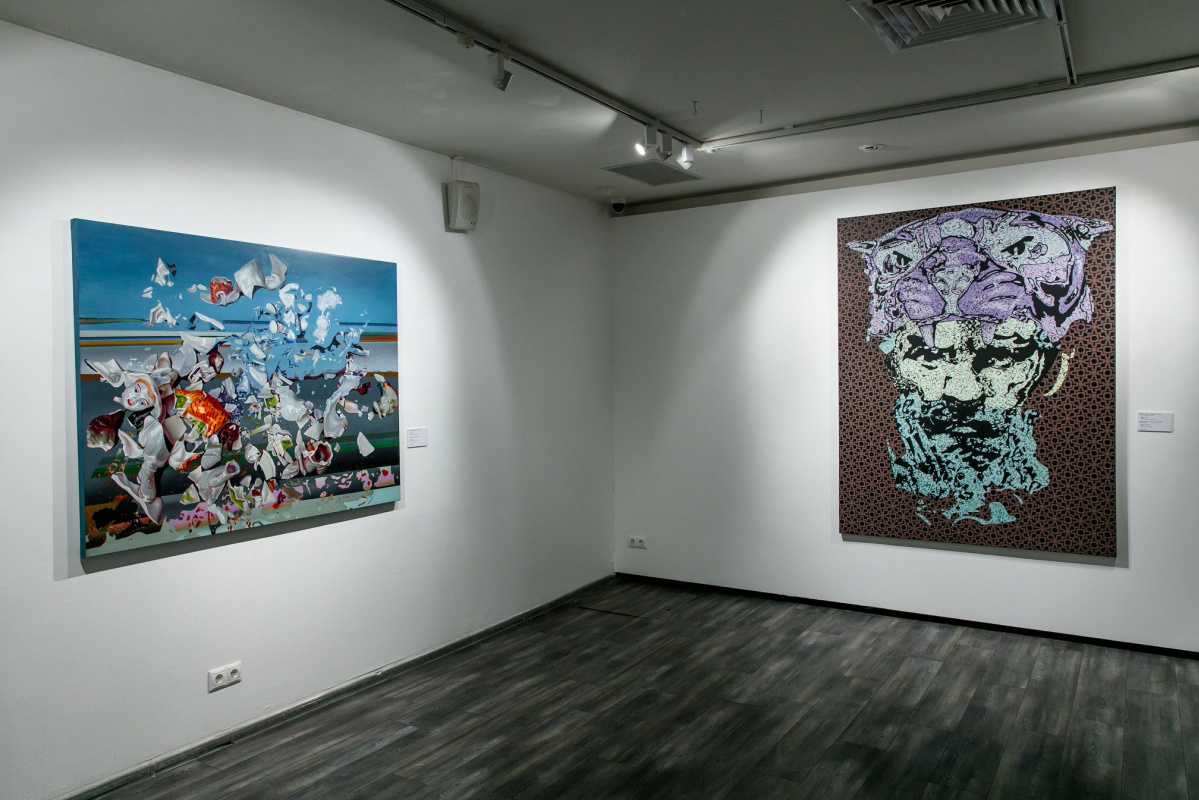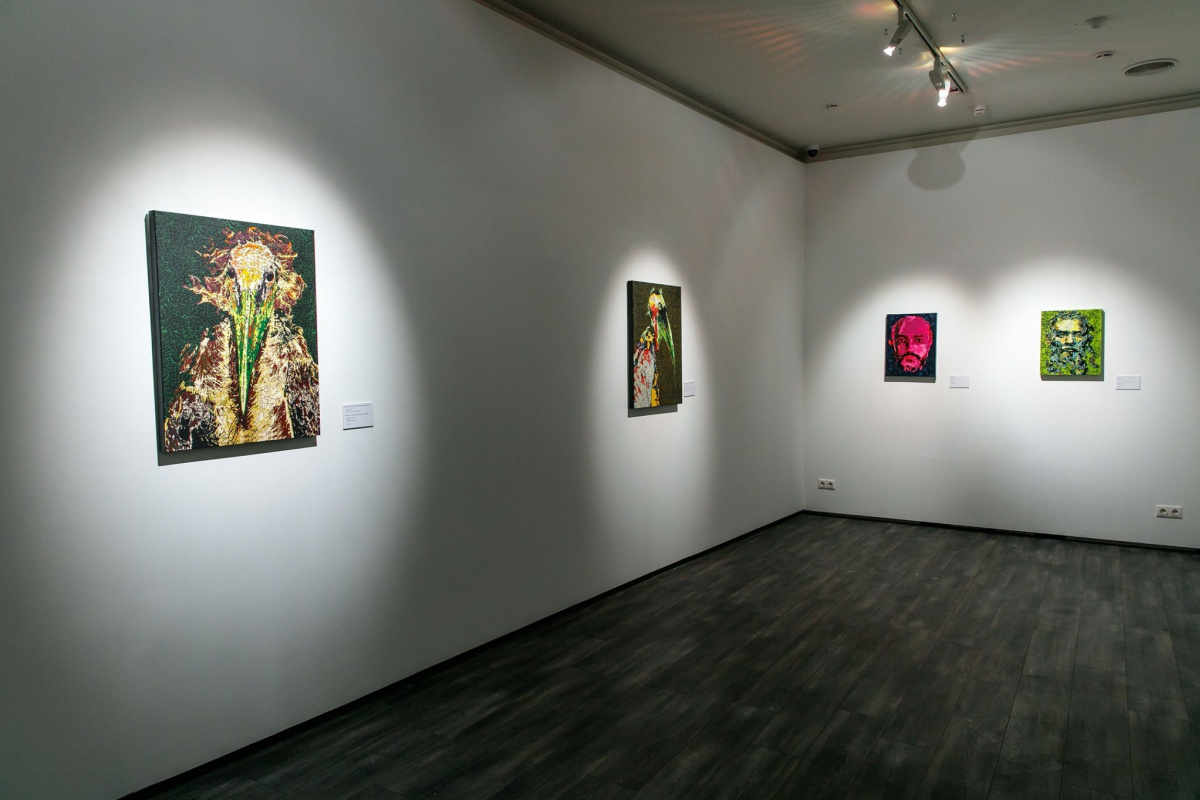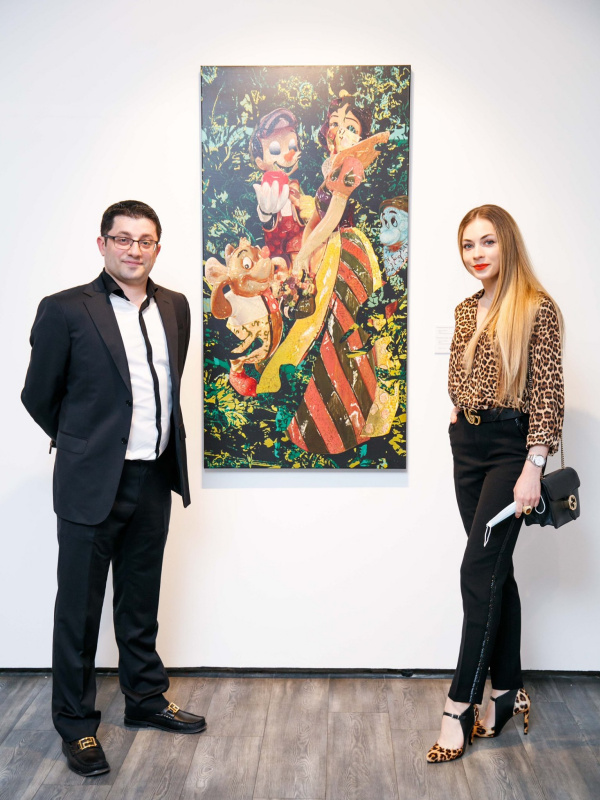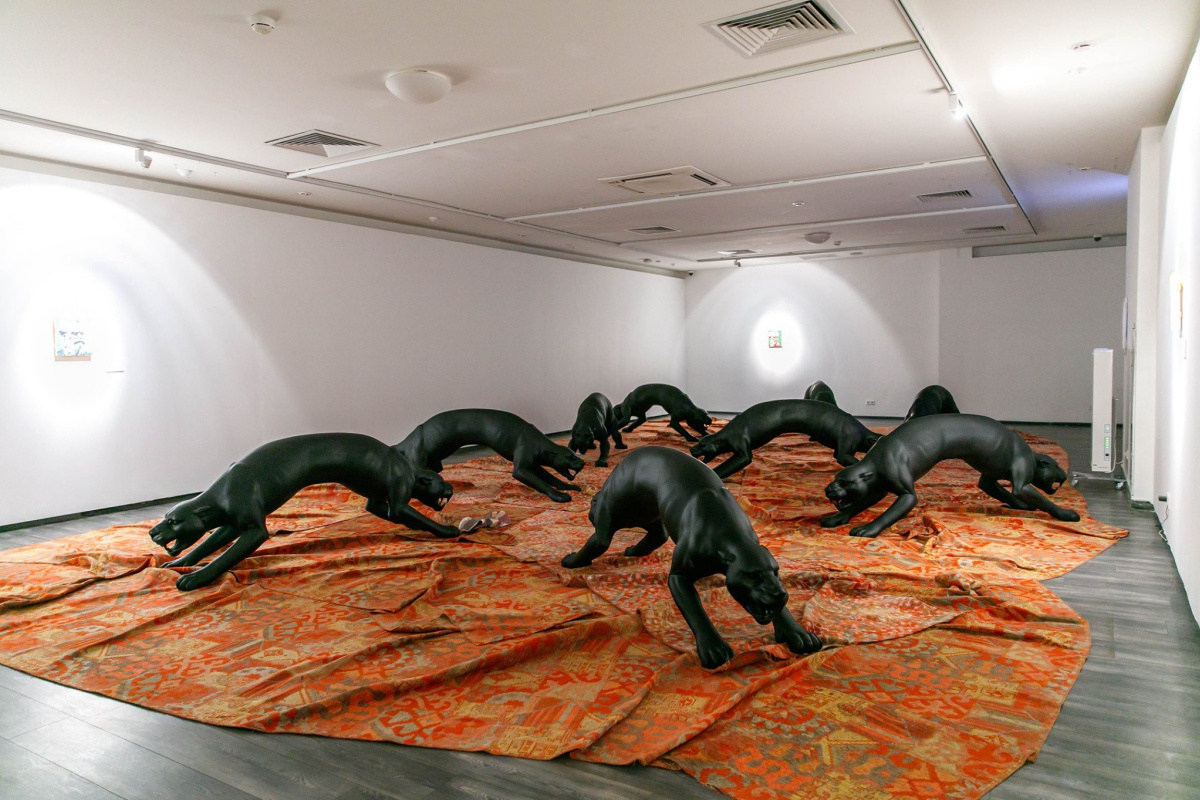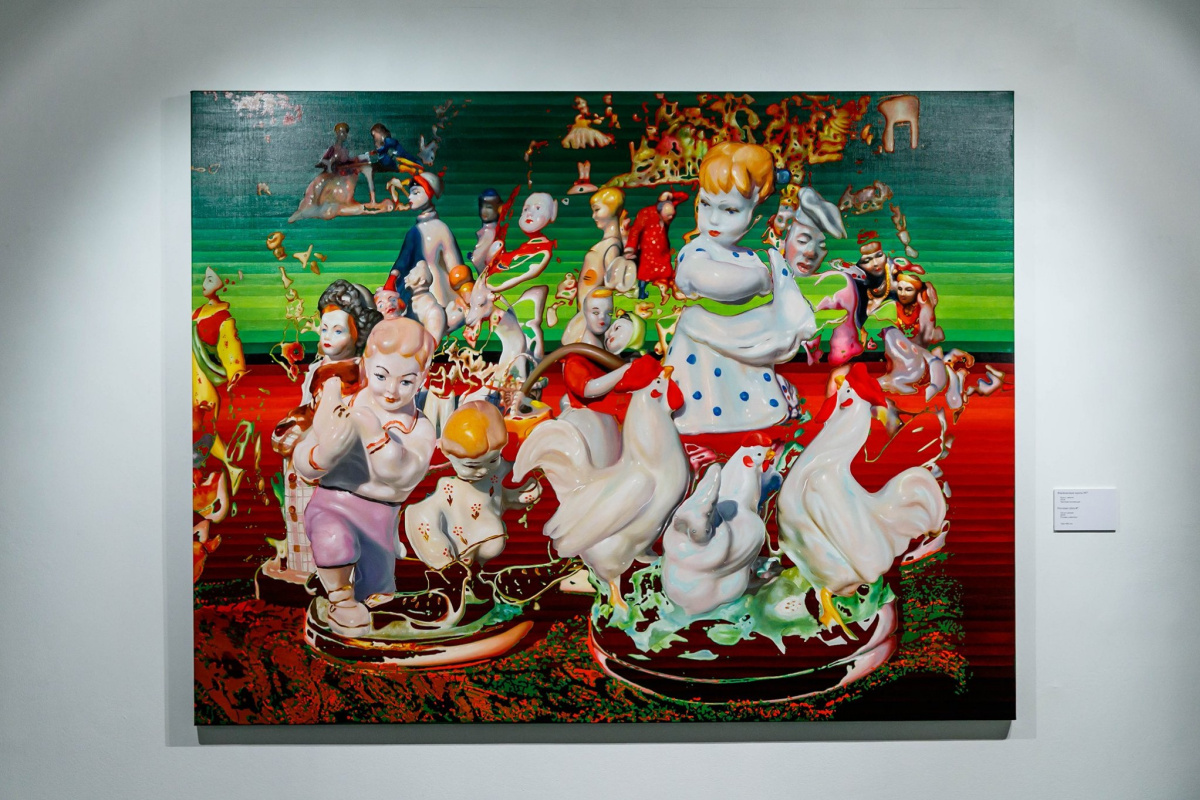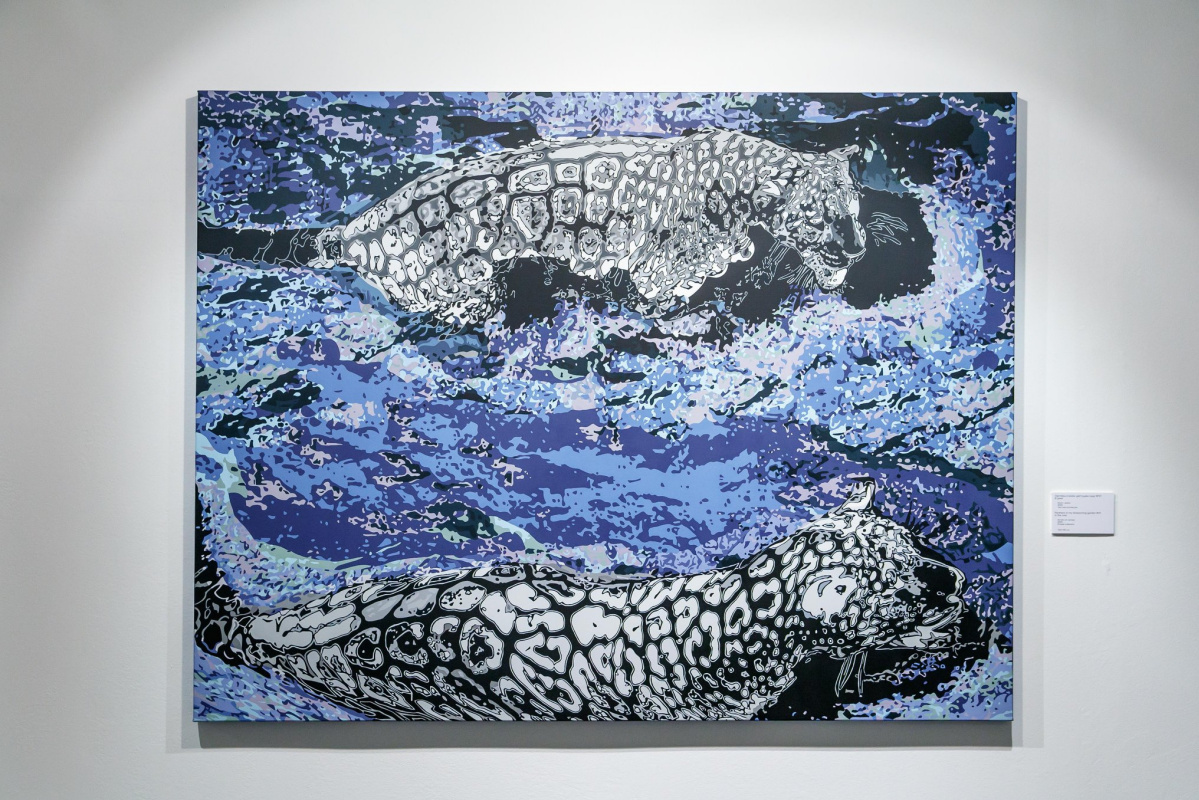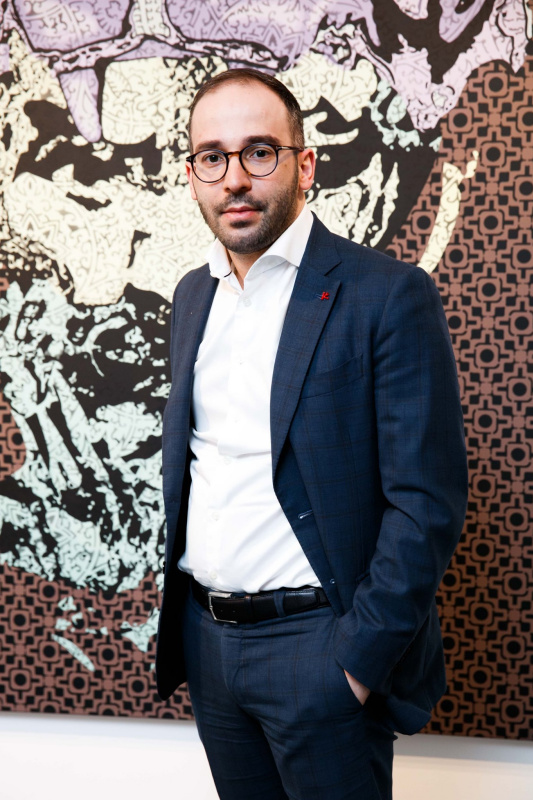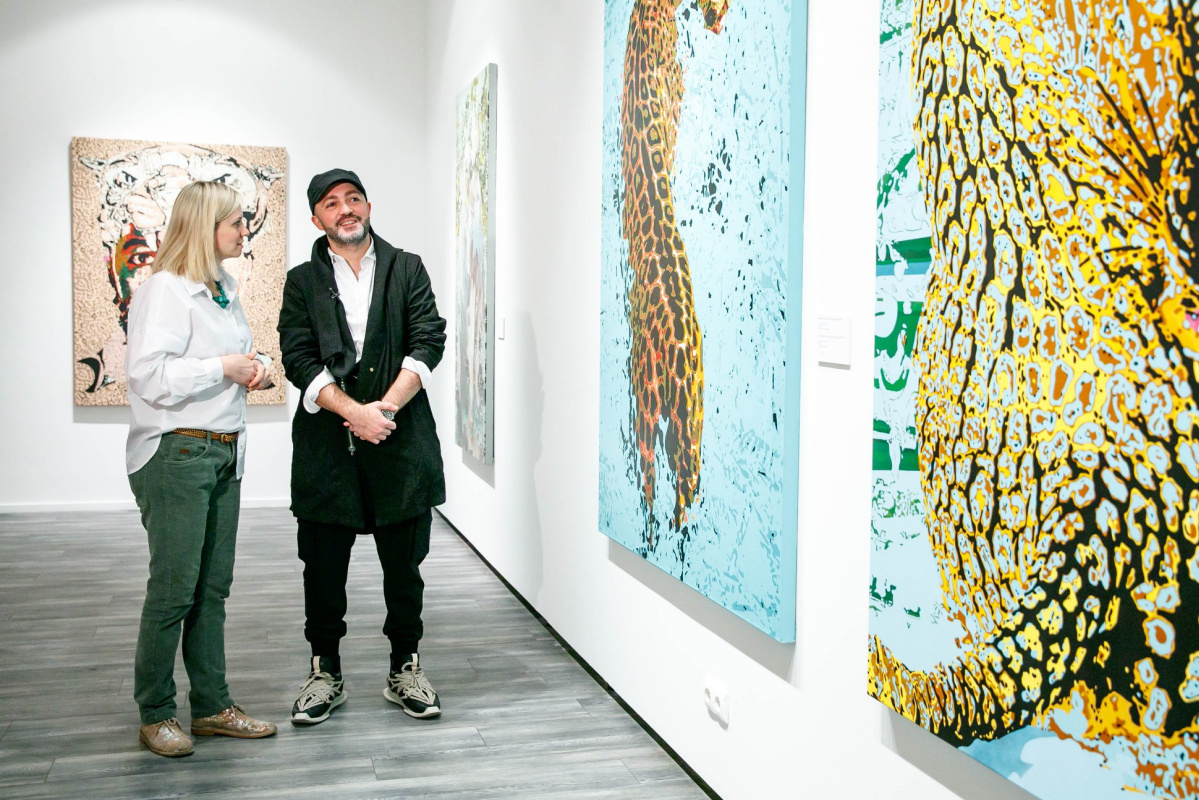 Moscow Museum of Modern Art (MMOMA) together with the Yerevan Committee of the Dante Alighieri Association presents a monographic exhibition
Rafael Megal "Room of riddles"
.
The name of the exhibition - "Room of Riddles" - refers to the installation of the same name, which offers a new interpretation of the work "The Artist and His Mother". It was first created by Rafael Megal during his participation in the 57th Venice Biennale, and later the large-scale work appeared at the author's personal exhibition at the National Gallery of Armenia in Yerevan. In the exposition in MMOMA, the installation is given a central place in the largest hall, around it the trajectory of the viewer's movement in space is built. The composition is represented by nine sculptures of black panthers, which stand on Armenian national carpets and tear a copy of the painting "The Artist and His Mother" (1926-1936) by the Armenian painter Arshil Gorky (1904-1948), who was persecuted during the Armenian Genocide and emigrated at the age of fifteen. together with his sister in the USA. The fear of an external aggressor is reflected here through the allusion to the historical tragedy that the people of Armenia went through. This theme is continued by the pictorial cycle "Idols and Icons" presented in the exhibition and a separate portrait of Leo Tolstoy called "The Heretic Idol", which raises the question of the expulsion and separation of a person from society, as well as the triptych "Kaspar Utz's Shelves", illustrating the history of a literary character during World War II war.
The idea of the project, created by Megal specifically for the Moscow Museum of Modern Art, arose during a pandemic that swept the whole world. The atmosphere of universal fear prompted the artist to change the original concept and focus on the impact that fear has on people faced with an invisible enemy. So one of the main places in the exposition was taken by works from the series "Porcelain Idols" (2019-2020), depicting Soviet porcelain pieces breaking in space. It is in this cycle that the author's reflections on the fragility of life are conveyed, which came in his work to replace the earlier reflection on idolatry and the nature of aggression. The latter theme was reflected in the series of paintings "Panthers in my blooming garden" (2017), also presented at the MMOMA exhibition. These cycles, most important for the creative biography of Raphael Megal, are united by an attempt to convey a sense of impending danger and vulnerability of a person, fragmentation and transience of life, eternal expectation of the destruction of the familiar world.
Based on the official website
Moscow Museum of Modern Art
.
Galleries at the exhibition