Sales via Facebook and Instagram
I. Create a store
If you still have no store at Facebook, you can easily create it, following this simple guide.
1. To sell goods on Facebook and Instagram, create a store here https://www.facebook.com/commerce_manager/onboarding_landing.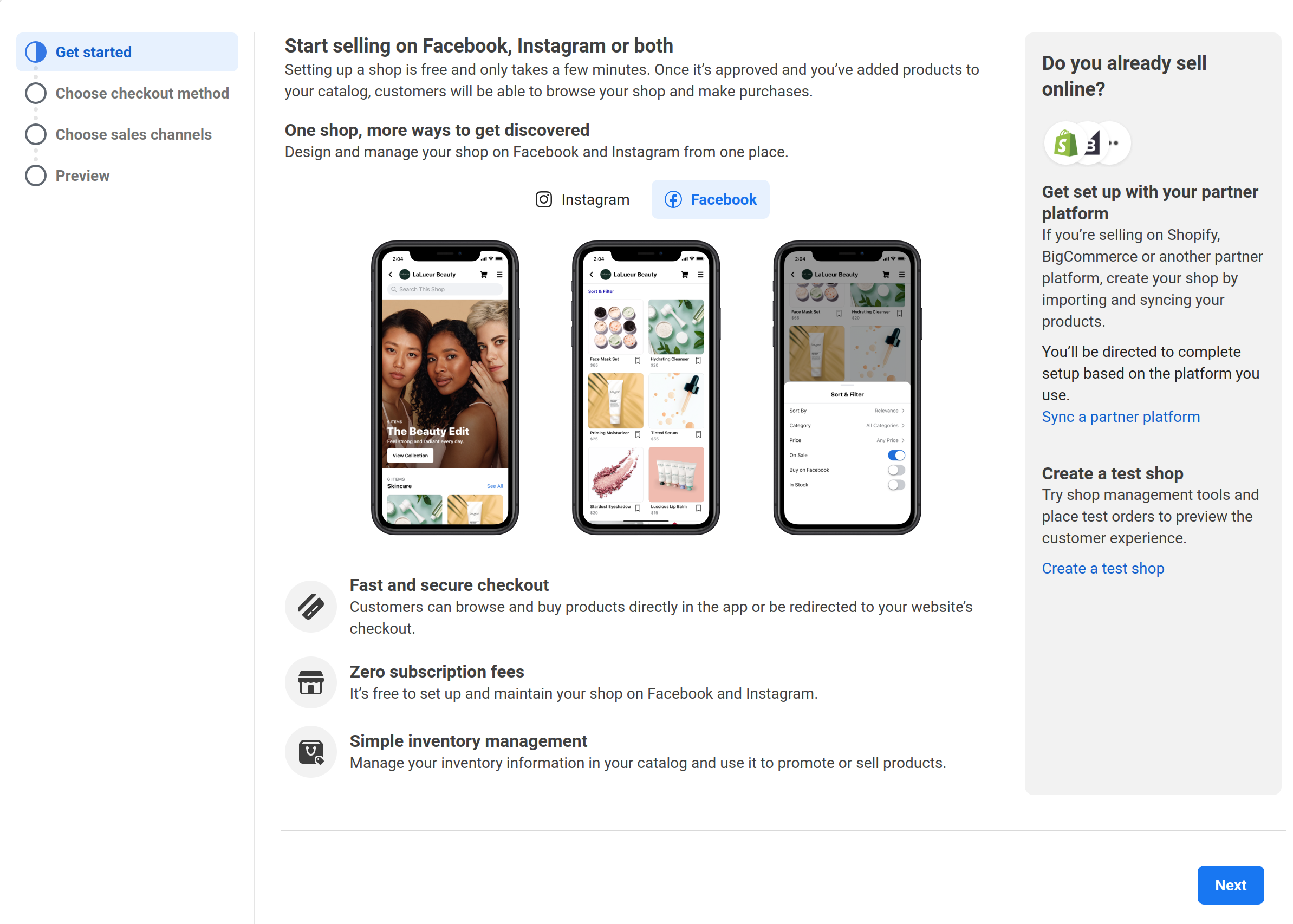 2. Indicate, that the order will be processed at another site.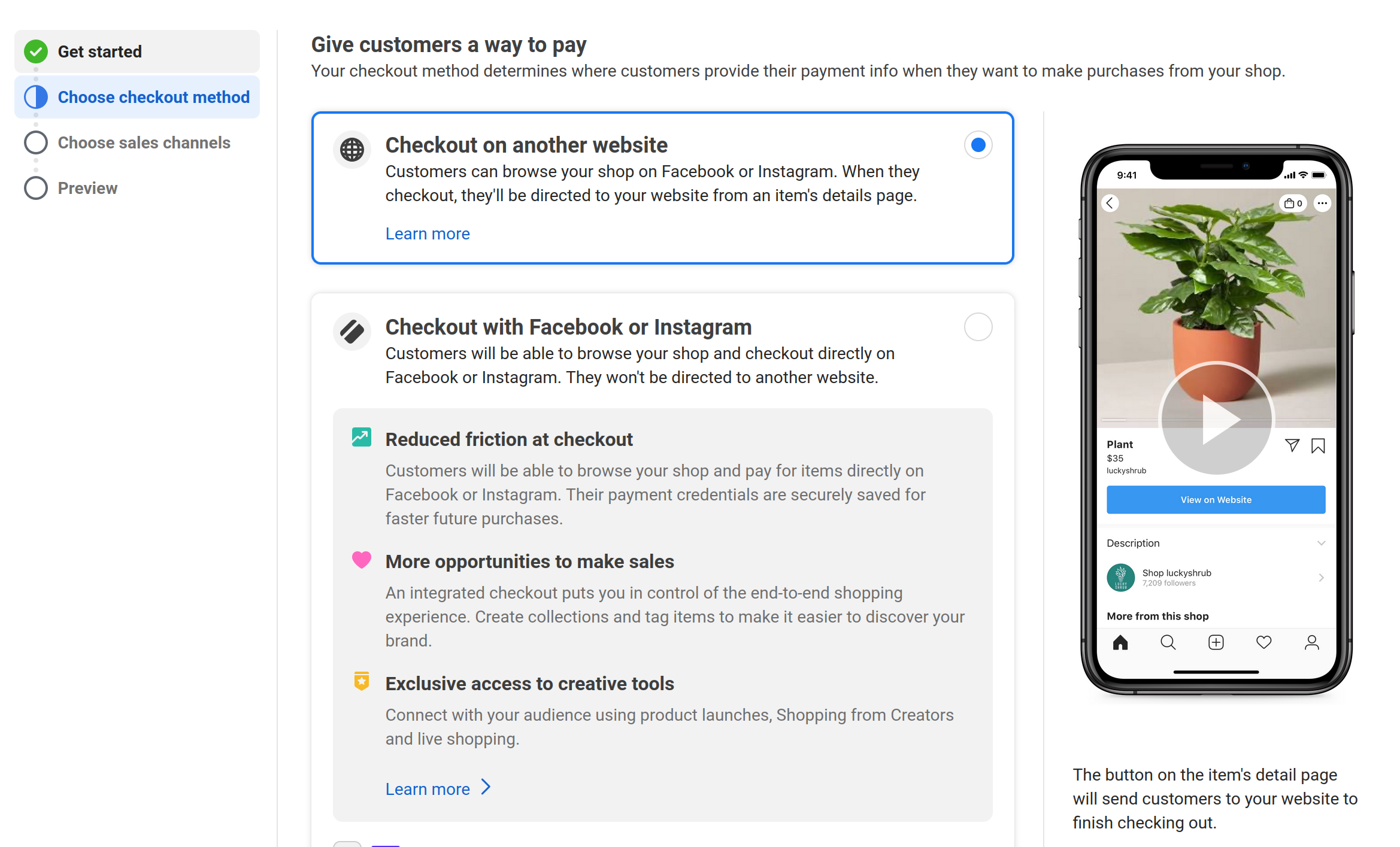 3. Create your store.



4. Link company account.


5. Indicate delivery regions.

6. Complete store setup.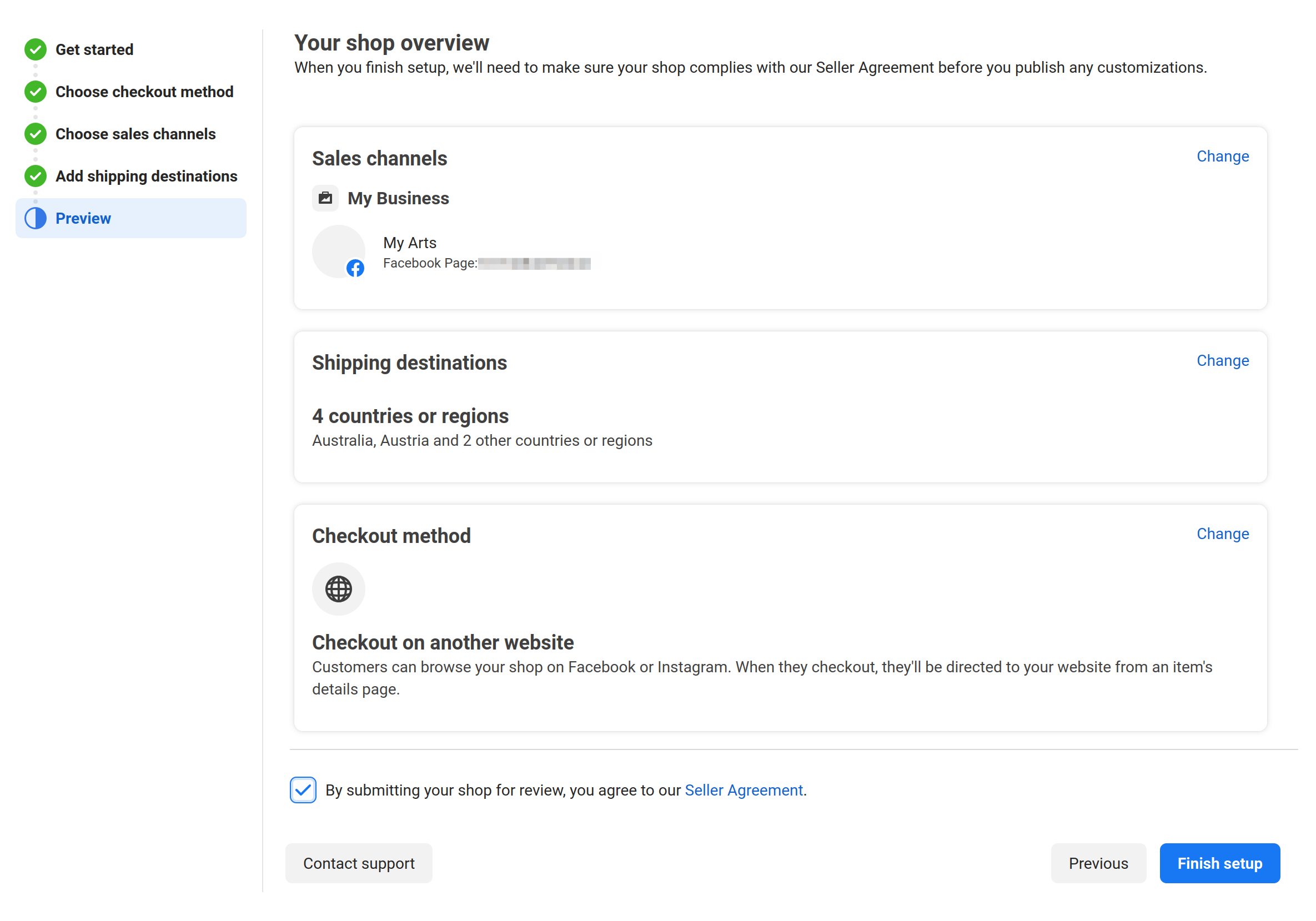 II. Add goods to the store
Your artworks from Arthive will automatically appear in your Facebook store. To do so, activate data feed, following this instruction.
1. In Facebook store settings go to Catalogue - Data source and select "data feed".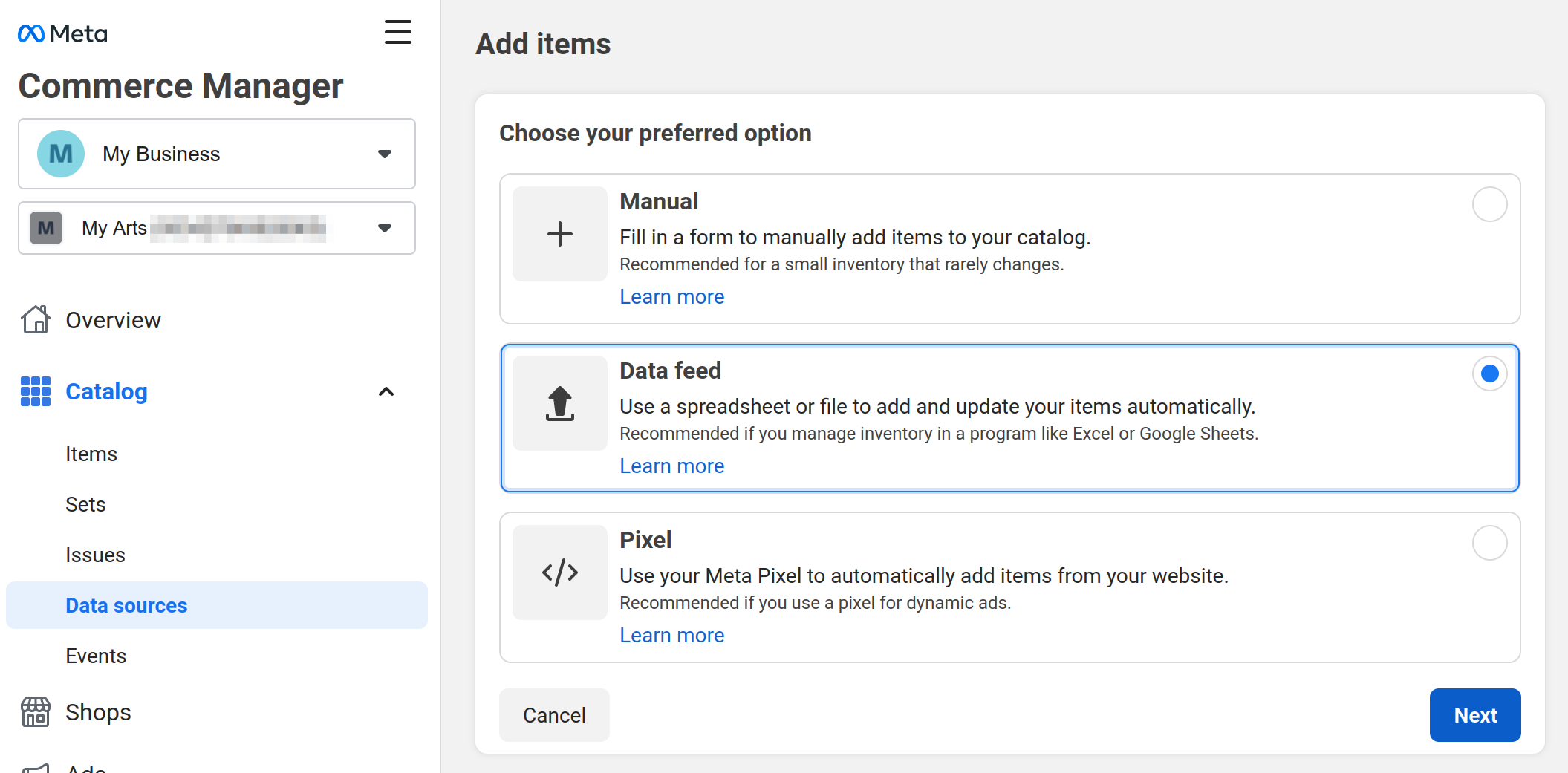 2. Select "use URL".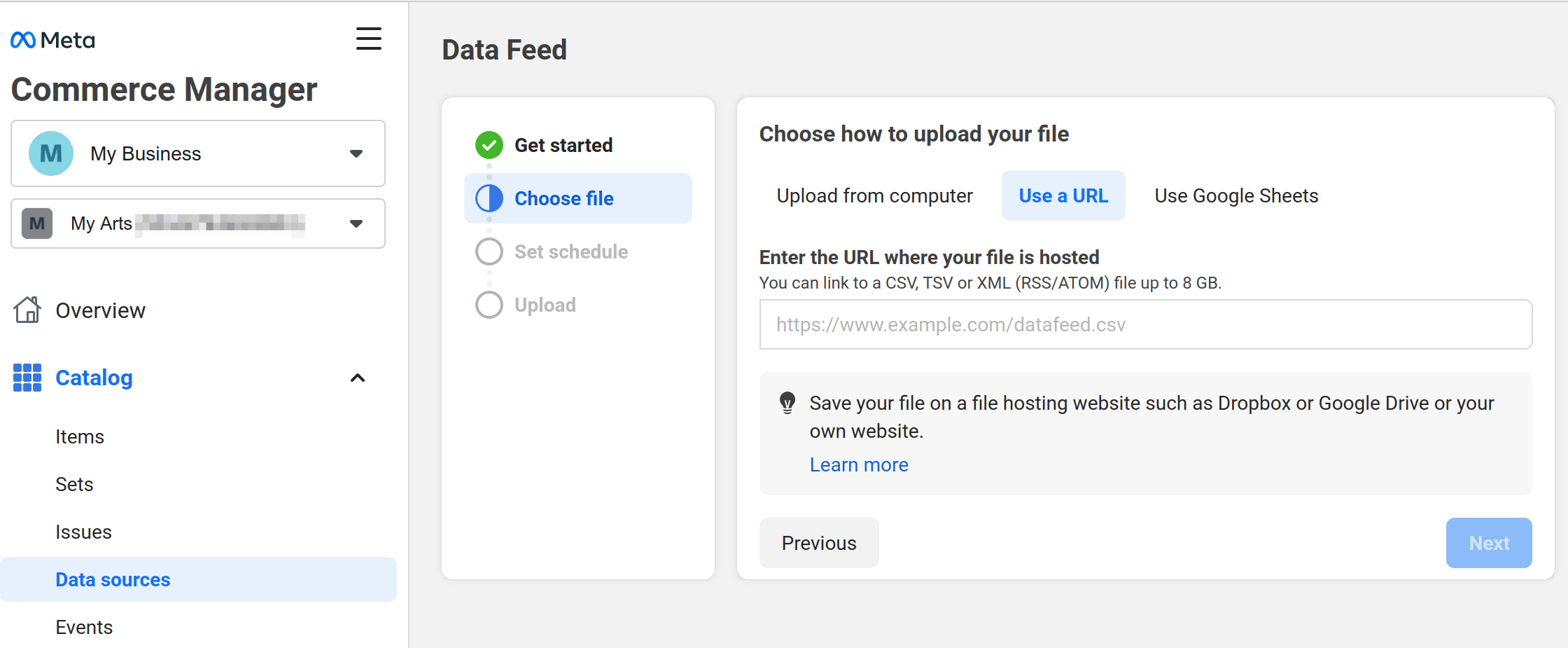 3. Insert data feed link from your artist or gallery page on Arthive.
4. You can leave the feed update schedule at default setting.

5. Feed saving and uploading.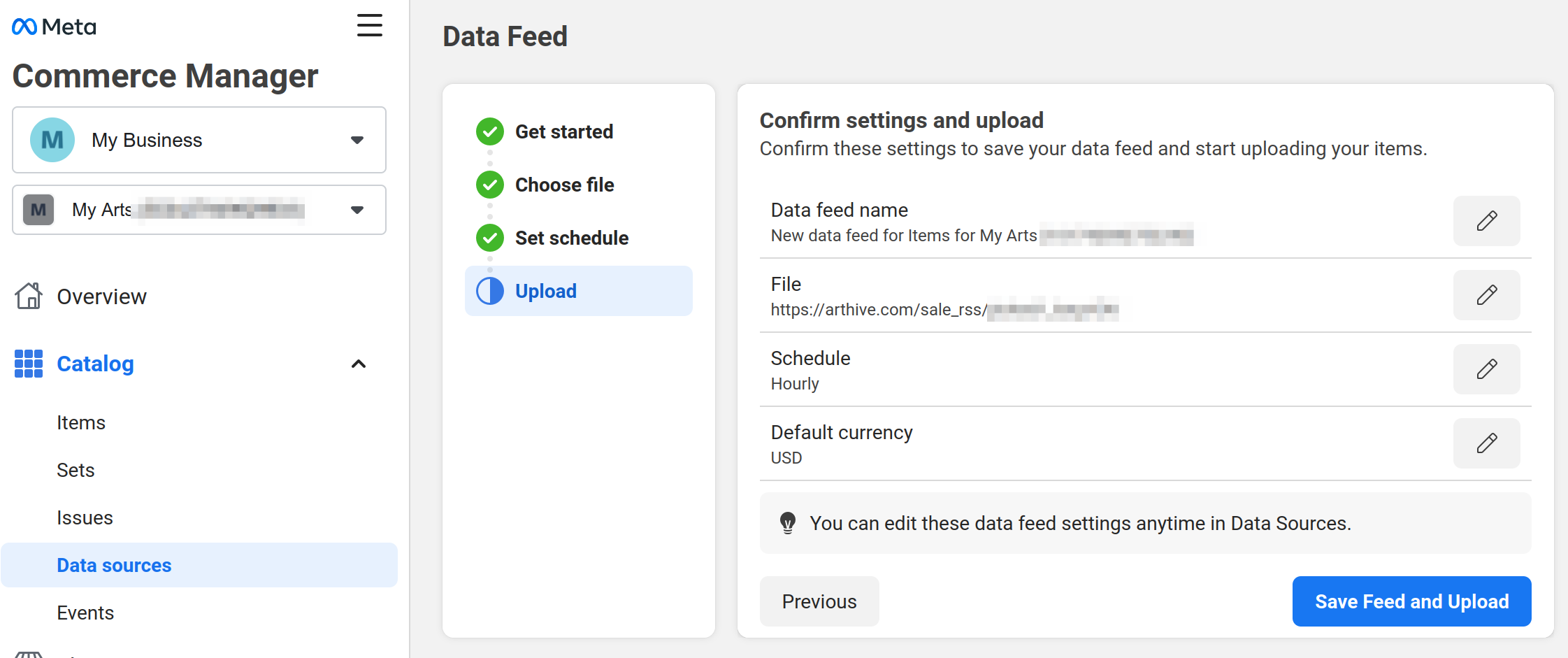 6. Your artworks from Arthive will be uploaded to Facebook store.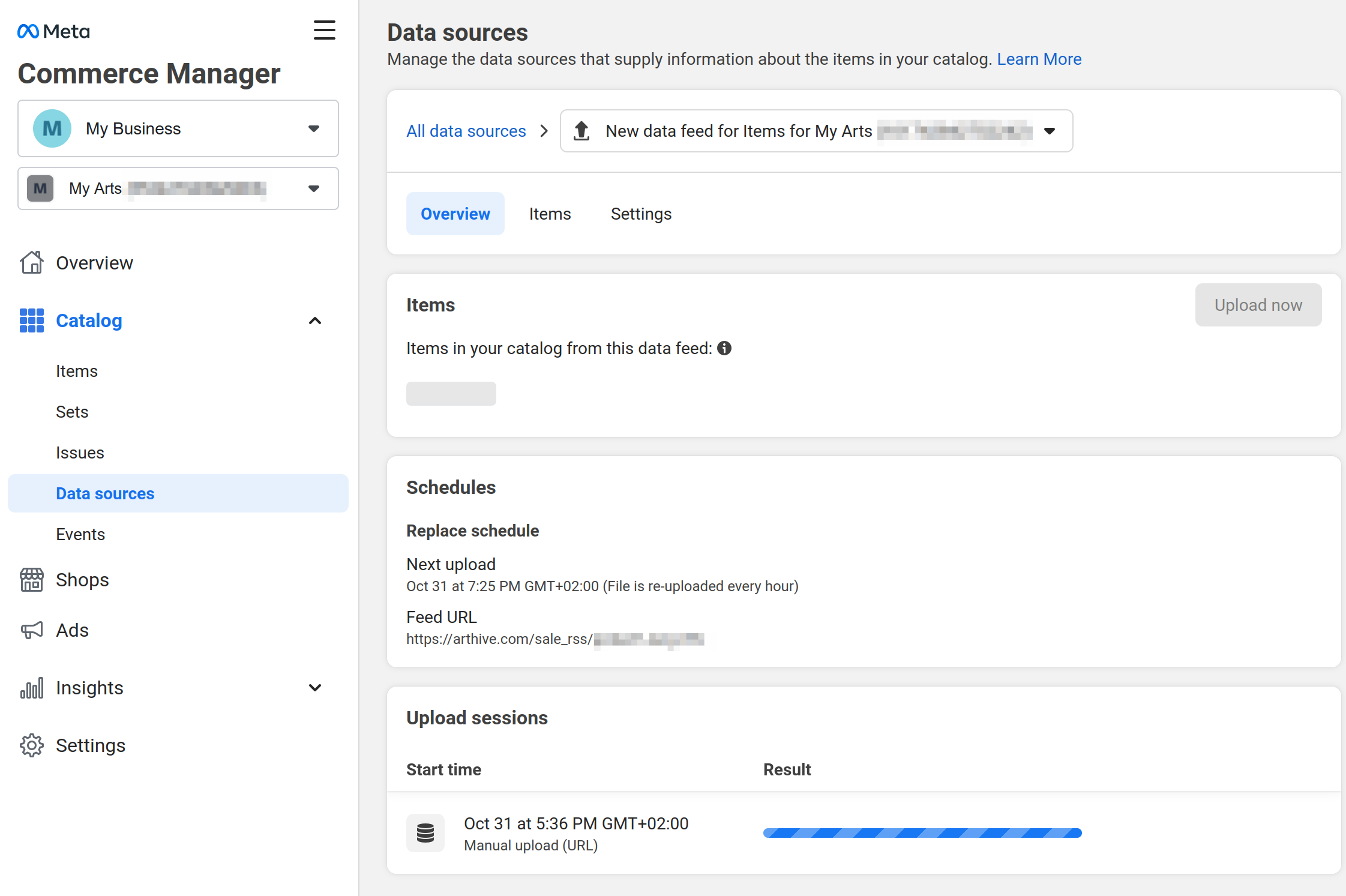 7. When the upload is complete, your artworks will appear in Facebook store.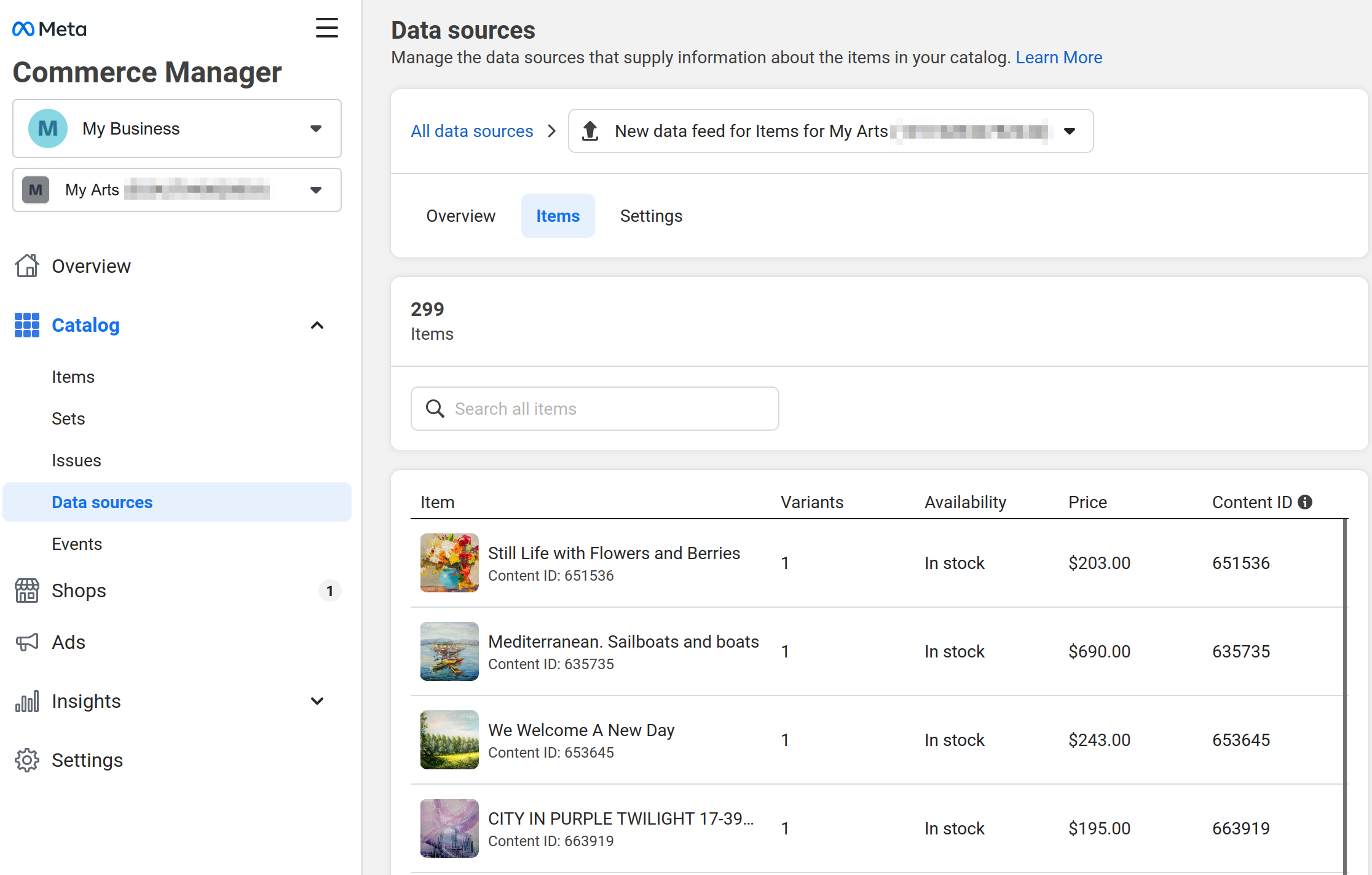 8. Now you can publish your Facebook store. To do this, go to Review section in the settings menu and press Publish the store.

III. Requirements to Facebook store goods
1. Image size at least 500 x 500 pixels.
2. There must be at least 4 items in your store.