Exhibition May 8 − November 24, 2019
Wanted pavilion: BAD JOKES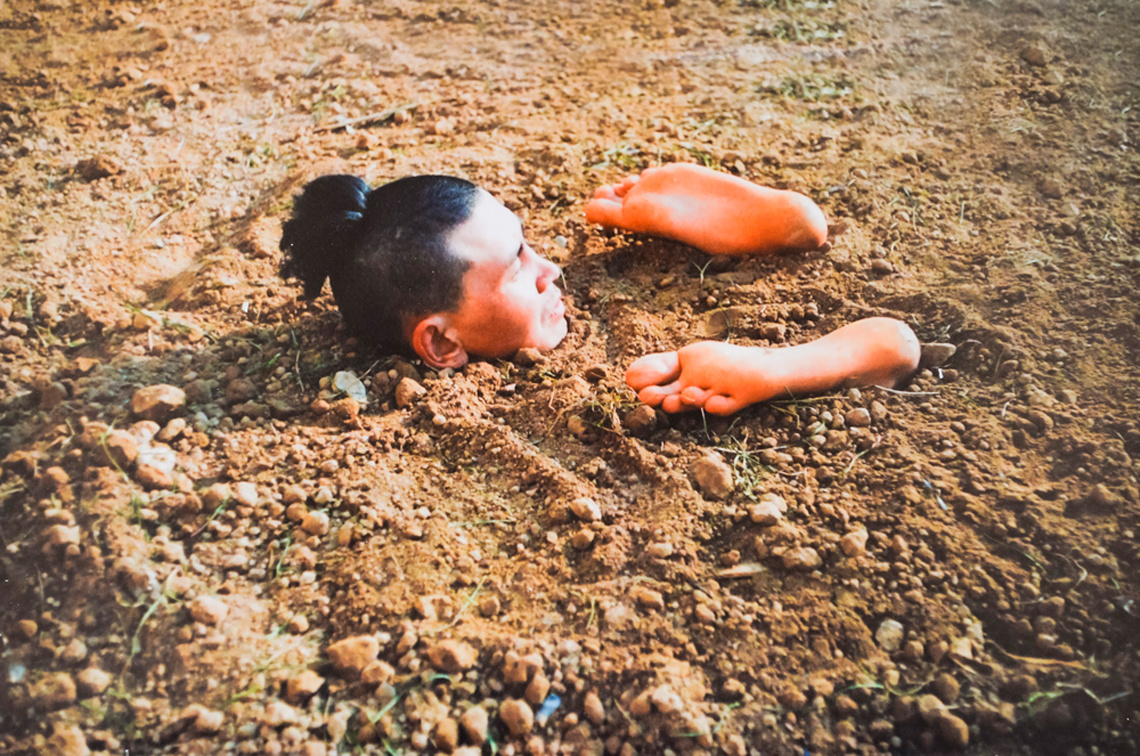 In early March of 2019, Kazakhstan was shaken by the news that the announced participation of the country in the Venice Biennale would not take place. The reason was simple. The Ministry of Culture had not allocated the budget for the event.
"Wanted Pavilion: Bad Jokes"
is the virtual Kazakhstan pavilion in Venice based on the exhibition "Bad Jokes".


Gaukhar Satpayeva, co-founder of ARTMEKEN GALLERY:
"It was very important for our young gallery to support the project financially and morally. At the Biennale in Venice, we plan to talk about Kazakhstani art, about our artists and, of course, about why we felt it necessary to promote the project "Wanted Pavilion: Bad Jokes". As for the promotion media, there will be T-shirts, postcards, and bags with QR-codes to download the app and learn the story. The word "Wanted" will be on all of them. Yes, we will be looking for the Kazakhstan pavilion, which was announced and needed, but never happened to arrive at this largest and most popular world forum of contemporary art. And you can find our pavilion online in Ariapp application."


Art historian and the curator of "Bad Jokes" Valeria Ibraeva
: "Both exhibitions ("Bad Jokes" in Almaty and Astana) were extensively covered by the press and there were almost no incidents, except for the threat from an unknown visitor to tear down the exhibition because of certain artworks dedicated to the LGBT rights. Anyway, the artistic community of not only Kazakhstan but also the world art circles were shocked by the brazen refusal of the Ministry of Culture to fulfill its obligations to finance the first pavilion of Kazakhstan. Curator Nadim Julien Samman was invited by the Ministry of Culture of Kazakhstan and had worked on the pavilion for half a year. The artistic community of the country, which, for the first time in 25 years of independence, fostered hopes for the first national pavilion in Venice in 2019, was slapped in the face instead: all the agreements, negotiations, and assiduous preparation by 4 selected young artists, the Ministry suddenly announced its decision in mid-March, right before the press conference of the Venetian project in London. This bad joke of the state angered not only the local art community but also the general public and had wide international reach as well.
Therefore, now, at this Biennale in Venice, we are presenting the project "Wanted Pavilion: Bad Jokes" as a continuation of the artistic research by Kazakhstani artists looking into the situation with human rights of the artist and the curator in our blessed country. Artists are capable of joking too. For now."
Galleries at the exhibition