Exhibition November 21, 2019 − February 16, 2020
Moses Feigin. And laugh and cry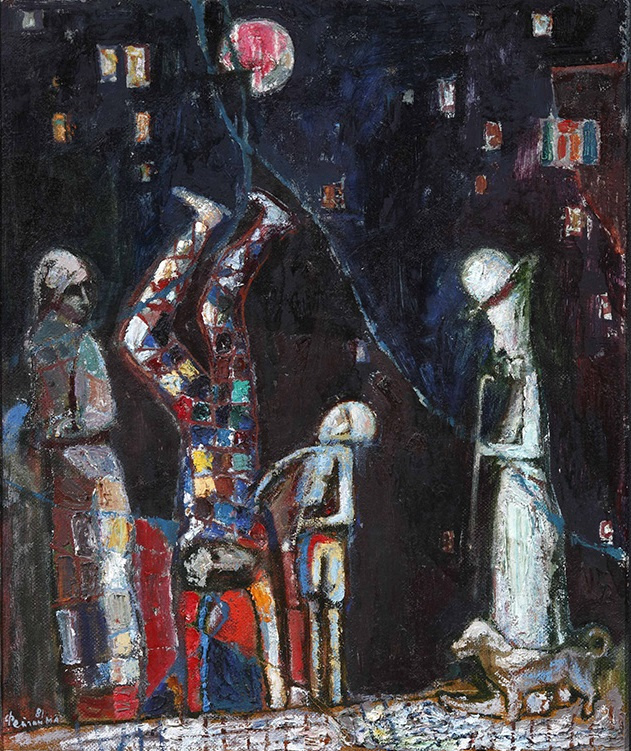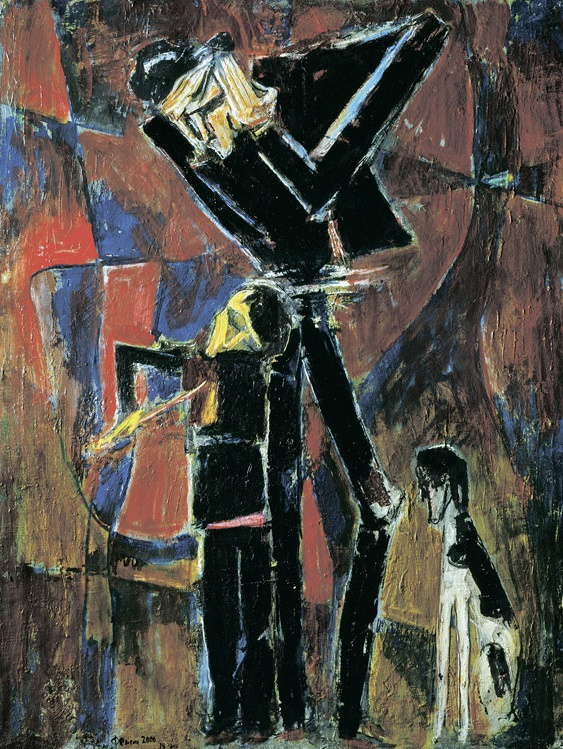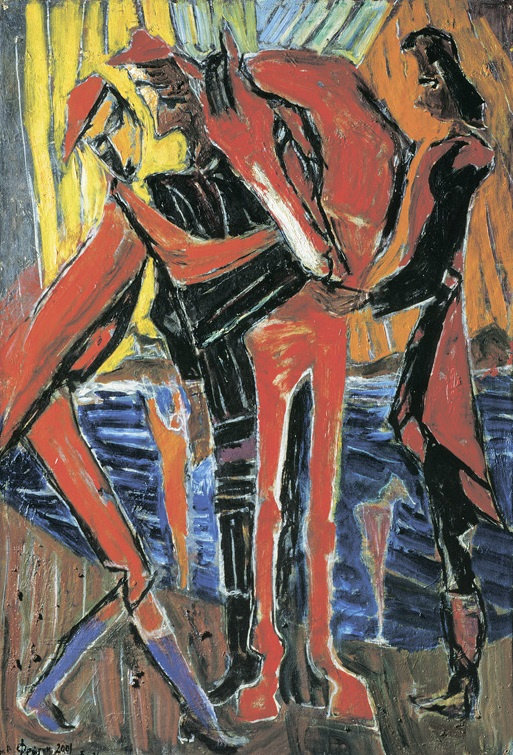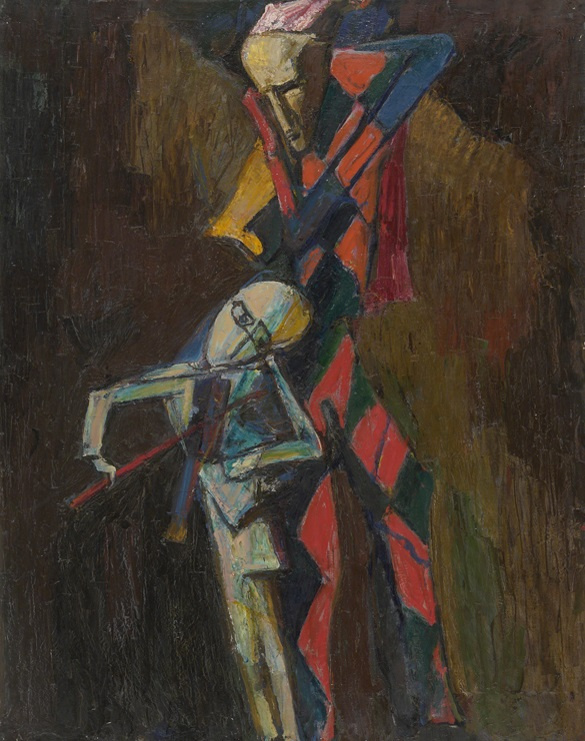 www.art-story.com/
From November 21, 2019 to February 16, 2020, the ARTSTORY Gallery hosts the exhibition "Moses Feigin. And I laugh and cry. " The project is dedicated to the 115th anniversary of the artist - the last representative of the Russian avant-garde, who lived 104 years (1904-2008). Moses Feigin became a link with the revolutionary innovators, avant-garde artists of the early XX century; having gone through the "Soviet period", having mastered and reworked the traditions and ideas of the middle of the last century, he consciously came to the art of the world at the turn of the millennium. And when the artist was 103 years old, the name Feigin was included in the Guinness Book of Records as "the oldest working professional artist."
Part of the exposition is occupied by a specially created labyrinth, symbolizing the serpentine of the artist's life and career. No one knows what will wait for him around the corner. Laughter or tears, Harlequin or Don Quixote, Charlie or Violinist? Which of the favorite characters of Moses Feigin will be revealed to you? Which of the master's fantasies will capture you - musical or circus?
The exhibition will include paintings and graphics from the collections of the artist's family and the ARTSTORY gallery, as well as some other private collections. The artist's daughter, Anna Moiseevna Feigina, a great friend of the gallery, takes part in organizing the exhibition. Significant works of the author will be shown, including those exhibited at exhibitions in the Pushkin State Museum of Fine Arts. Pushkin, the Tretyakov Gallery and other museum spaces, as well as works that will be presented to viewers for the first time. Among the rare works: "Self-portrait" (1966), "Execution" (1966), "Silence" (1972), "After the concert" (1993), "Old Jockeys and Charlie" (1997), "And I laugh and cry" (1990-94).
The last "bubovovetovite" Feigin began by studying at VKhUTEMAS in the 1920s, where his mentors, friends, and associates were Alexander Osmerkin, Lyubov Popova, Ilya Mashkov, Petr Konchalovsky, Aristarkh Lentulov. Later, in 1926-1928. he was a member of the Genesis and Wing societies, as well as the OMX Society of Moscow Artists. In the thirties, he was already almost completely alone, having lost almost all his friends who were accused of "formalism". Almost until the thaw of the 60s, the artist remained in the "underground", wrote secretly, and the main spectators of his work were only close people. The work of Moses Feigin for a long time was divided into work in the "portrait workshop" for a living and painting for the soul. And the artist developed his own style quite late - in the late 1950s.
Moses Feigin admitted that he would like to write a funny picture, but nothing came of it. His inner freedom merged with the free tribe of "knights of the sad image", harlequins and lonely poets. "You think that you are doing art, but in fact art is making you," said the master.